Discussion Starter
·
#1
·
We bought our first home last week, and am currently remodeling several things, one of which being the living room and the fireplace.
The fireplace/chimney will be the focus point of the living room, with a TV hanging above the fireplace. We tore out the existing painted wood framing because it was VERY ugly, and will be re-facing it with most likely stone and hopefully a fireplace wood burning stove insert.
Here's where we need your help. Keep in mind we will be hanging the TV above the fireplace. Should we put stone going up all the way to the ceiling..... or should we re-face the fireplace with stone, a mantle above, and then have drywall going up to the ceiling?
Here's some pictures I found on the internet:
Stone all the way up to the ceiling:
Fireplace with stone, painted drywall up to the ceiling: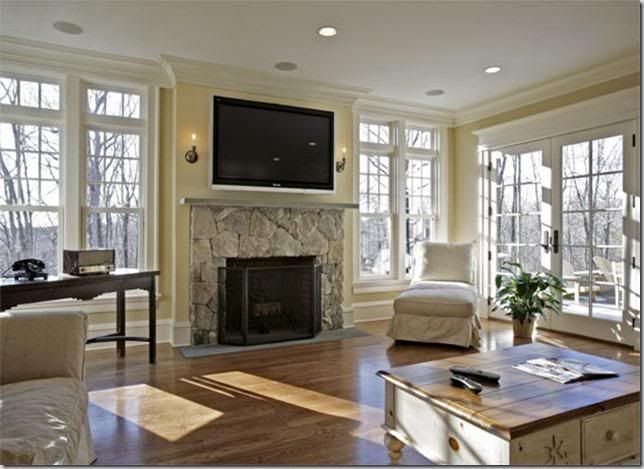 Thanks for any advice you can provide!