Hi,
I'm putting in a heat pump and re-doing all the main stack duct-work. The base can that I had was rusting out and I need to add more supply to the upstairs.
Here is my old design: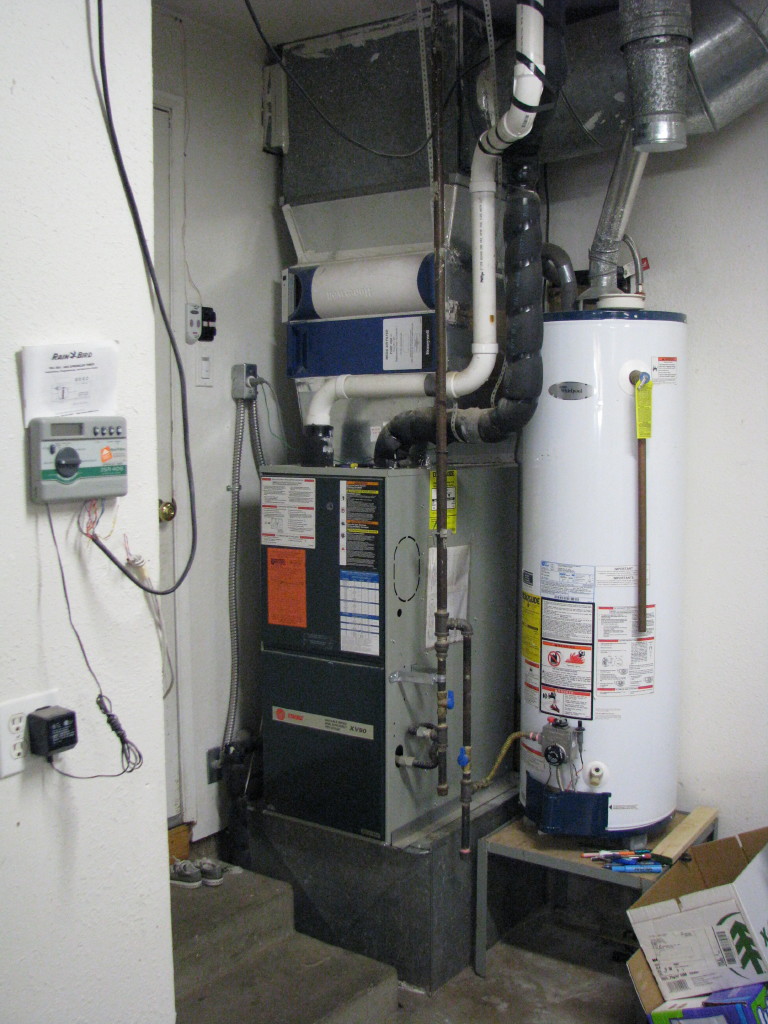 Here it is after tear down on the first evening: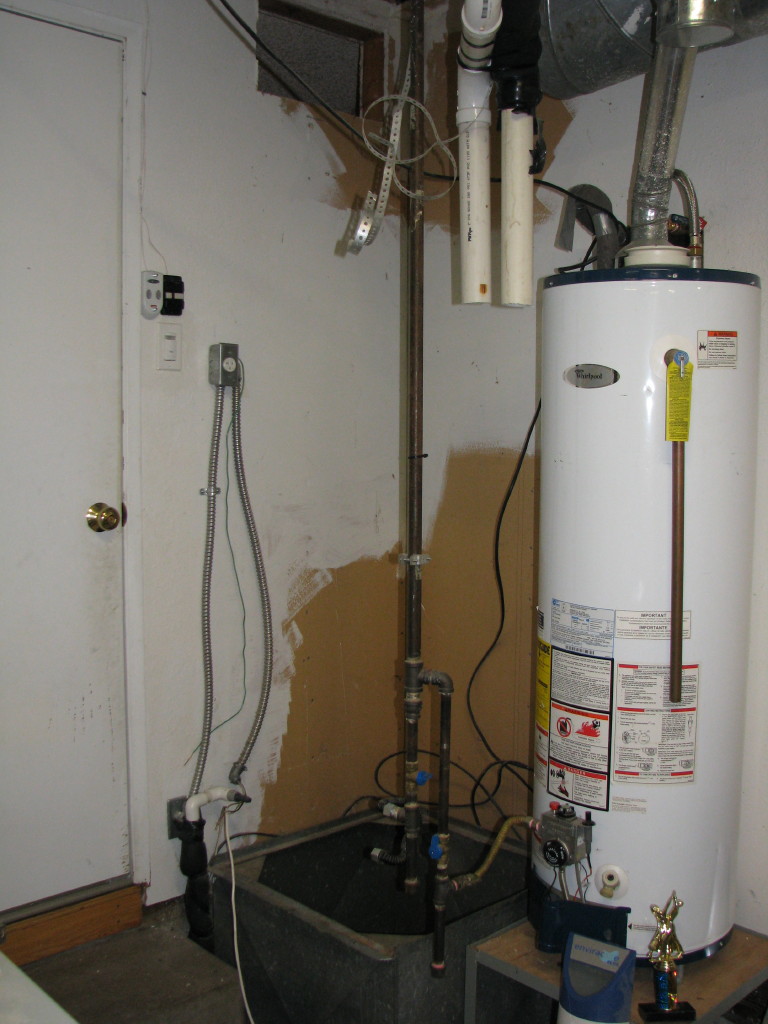 Here was the base can: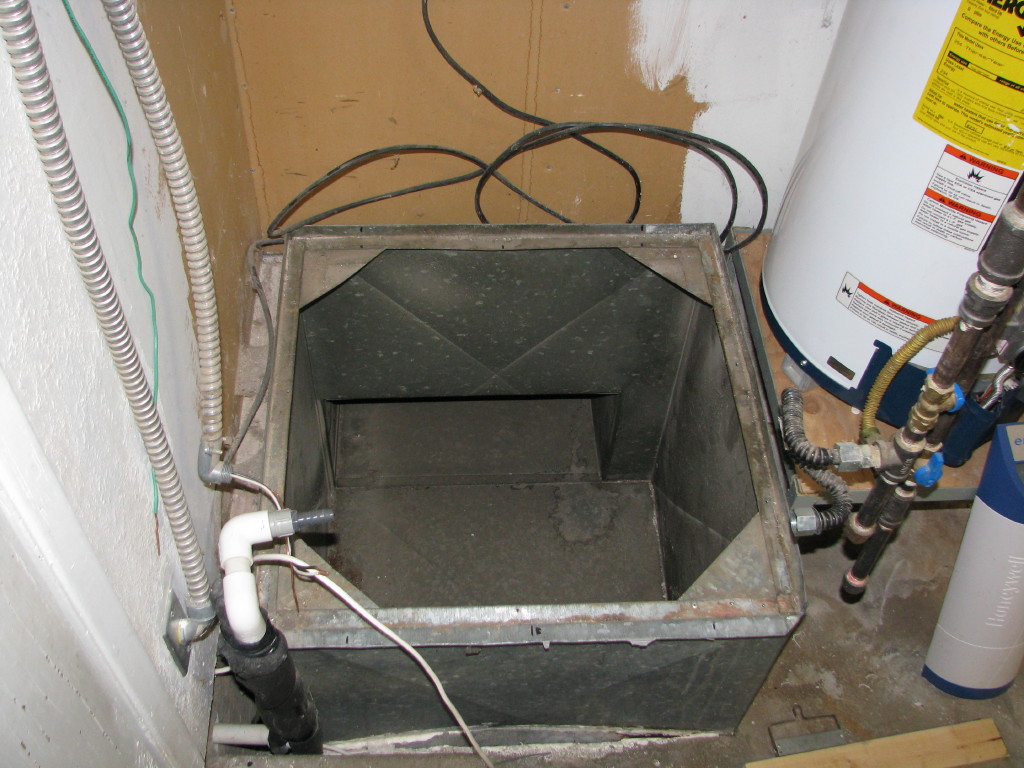 Here is without the base can ( I'm tempted to pour concrete in here and seal it off. I'd also like to put a vapor barrier between the new can and the concrete, there are lots of rust stains..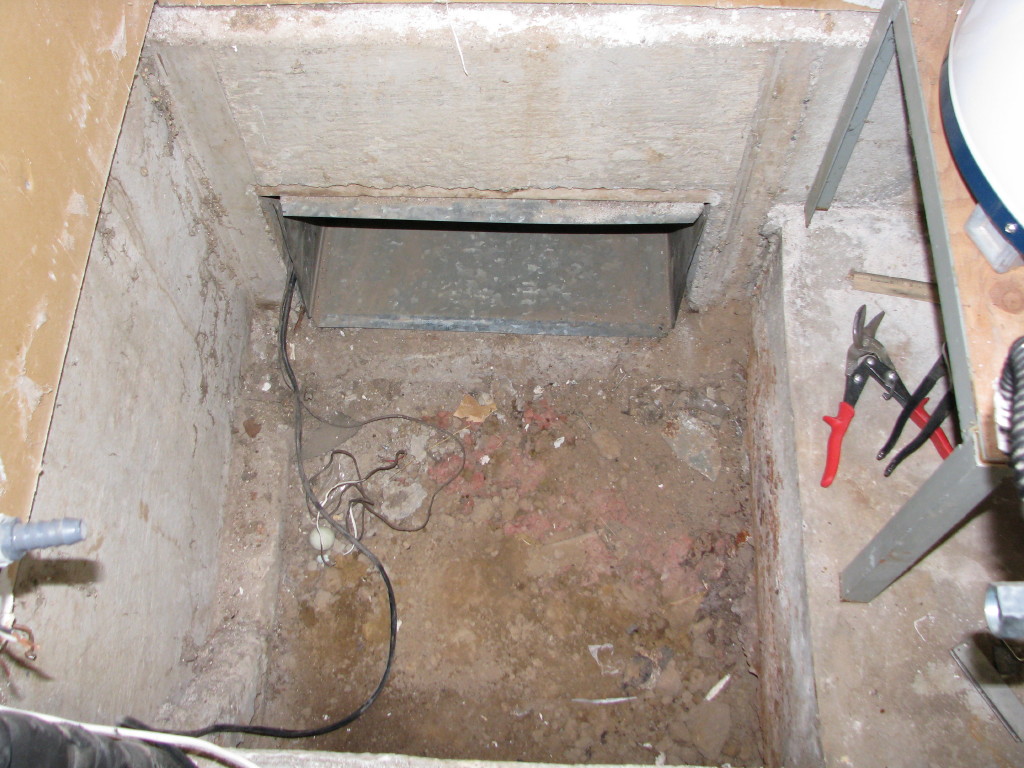 Here is the feeder base plenum, notice that one collar has fallen off and years ago I beefed it up with metal tape..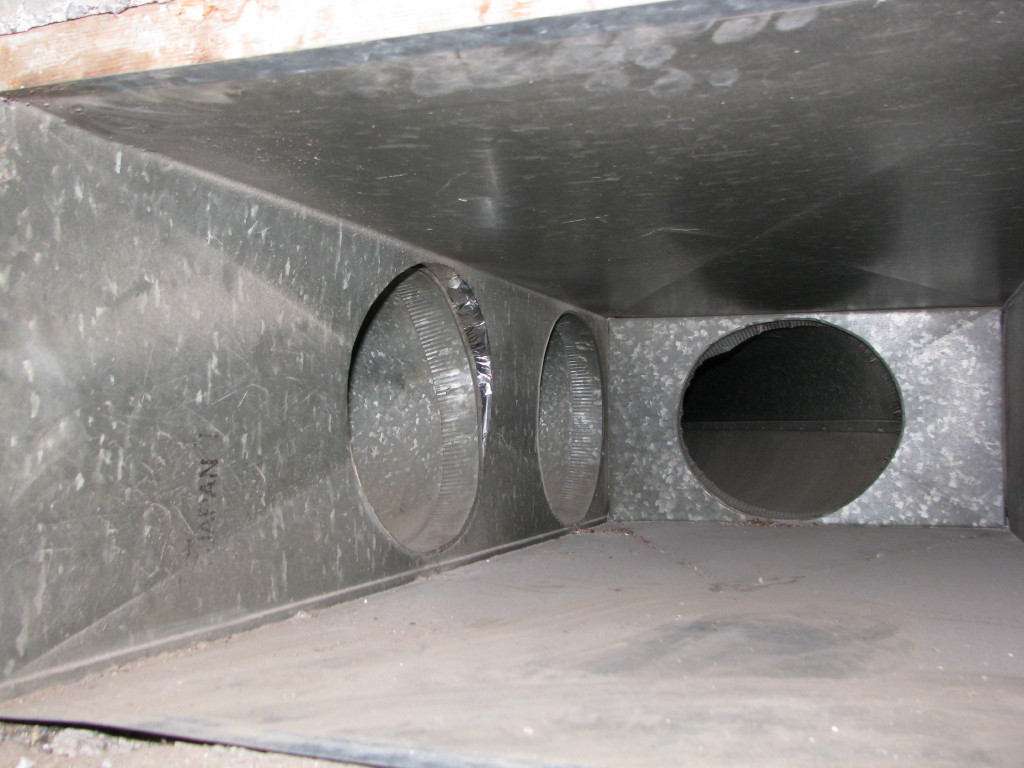 Here it is after cleaning it up a bit: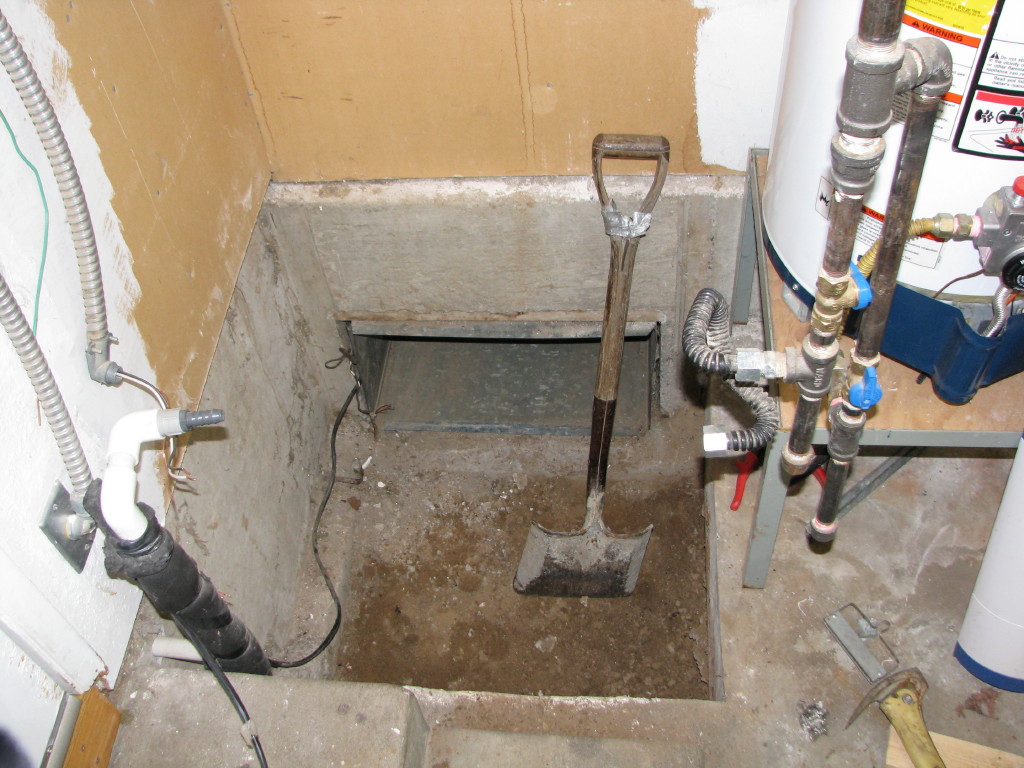 And here it is with the 2x6 header showing, more on this later: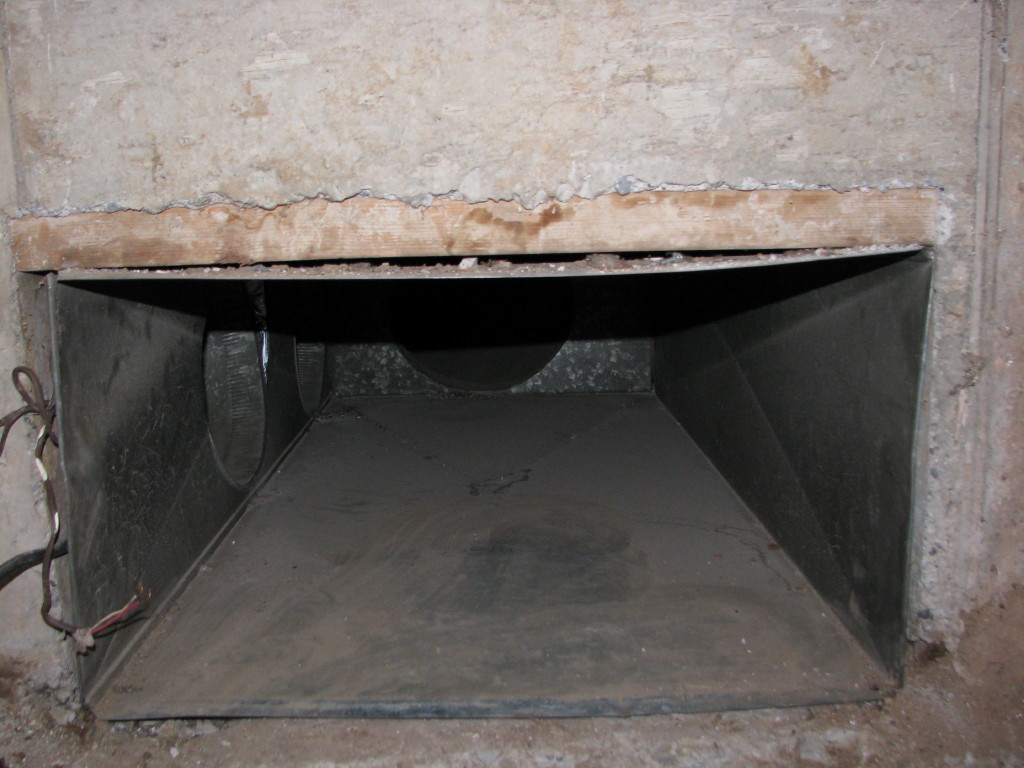 Here is my proposed new design: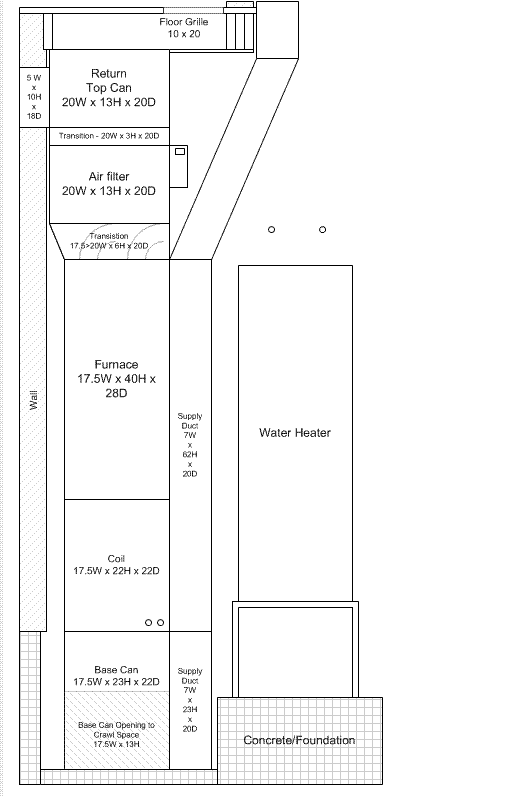 Ok,
So now the details:
I'm putting in a 2.5 ton heat pump. I need to get the new base can because the old one was rusted out, you didn't see it in the pictures, but the dirt had opened up a big hole in it. I have a Trane XV90 Dual Stage variable speed fan 80,000 btu furnace. It rarely gets to the second stage when it runs so it is a little oversized for the 1800 sq/ft house.
The old base can had a 26.5 by 26.5 opening at the top. Out the bottom there was/is a 22 x 12 inch feeder duct to the supplies that go under my house. There are 3 12 inch round ducts coming off that.
Now my questions: my 22" by 12" going into the crawl space is 264 sq/in. Then it feeds 3 - 12" ducts at 113 sq/in each.
I'm trying to deside if I should replace the feeder can too. Obviously the collar is coming off and that annoys me, and the 22x12 doesn't connect well to my 17.5 wide new can. So I'm thinking of knocking out the 2x6 header in the last picture and going to a 17.5 by 13 feeder, and getting a new feeder can with better new collars going to the 12" ducts. I also plan to put dampers on all of them. Is it ok to knock out that 2x6? The foundation can support its self I would think..
The down flow furnace supply opening starts out 17.5 x 20 or 350 sq/in then it would go to my reduced 227 sq/in, Then to the three 113 sq/in ducts or 339 sq/in.
I'm also adding a supply for the upstairs. They had stolen a feed off a 12" line that was supplying 3 10'x10' bedrooms and sent it to the 400 square feet upstairs. I want to come off the side of the base can with something pretty beefie to the upstairs.. I'm thinking of 20x7 duct that goes up and eventually gets to a register in the room right above.
I am changing the way the return air comes in too, 10x18 for downstairs, 10x20 for upstairs so 380sq/in total on return air.. I'm going to put in a floor return because I want to use the space where the old return was to route the new supply to the upstairs room.
Does anyone have comments? I'd appreciate any comments or concerns you might have for me.
Thanks,
Jeff