Discussion Starter
·
#1
·
Ok, so our back yard had a slope that caused all the water to filter down the hill and wash out grass and create a mud pit.
This fall we built a retaining wall (which was a pain, took months) and it's finally done, and is gorgeous. The one design aspect I didn't include was the french drain, mainly because I had no where to put the output of it. I did TONS of drainage rock and followed all other specifications. Things were fine until we here in Georgia got pummeled by rain the last few weeks.
In this area, where we put pavers, the water runs down and floods the stones, even though we put in two bucket sized drywells underneath, it JUST finally dried up after four days with no rain (it was a pond)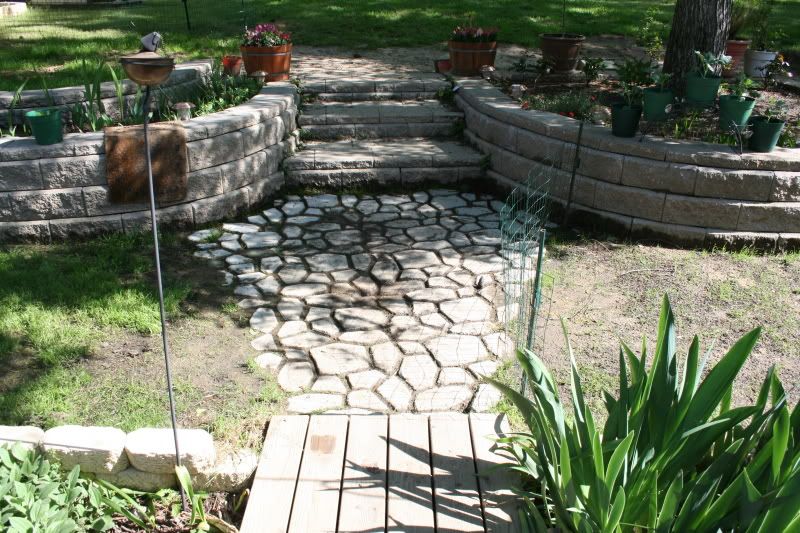 And this is the worst area, to the right side of the wall, where we put in a circular flower garden. The water runs straight down into the grass and it is a swamp over there.
We thought about a french drain from the back yard down to the road, but there are TONS of utility lines criscrossing the only obvious path.
I'm really frustrated and don't know what to do, help!