Discussion Starter
·
#1
·
I'm going to get my shop wired, and I am trying to figure out what has to be done so that I don't sound like an idoit when I get an electrician out to check it out.
I have a main panel on the side of my house, and it is just about full. See here-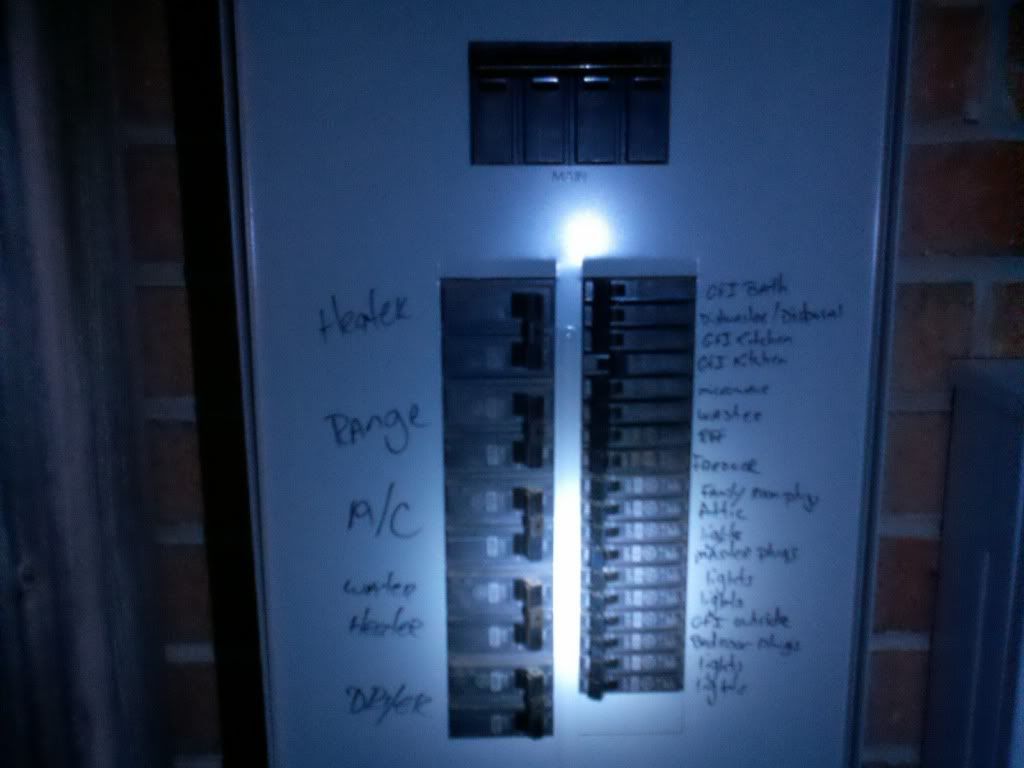 All 240 breakers on are on the left, and all 120 stuff is on the right. Every single one of the 120 breakers are the tandem / piggy back 2-in-1 style. Never seen one done like this. Usually the single pole breakers are the normal single slot width, and you may have a couple of the 2-in-1 type. In my box they are all the 2-in-1 type.
If you look close, you can see the one spot on the bottom right (120 side) that is empty. That is the only space available.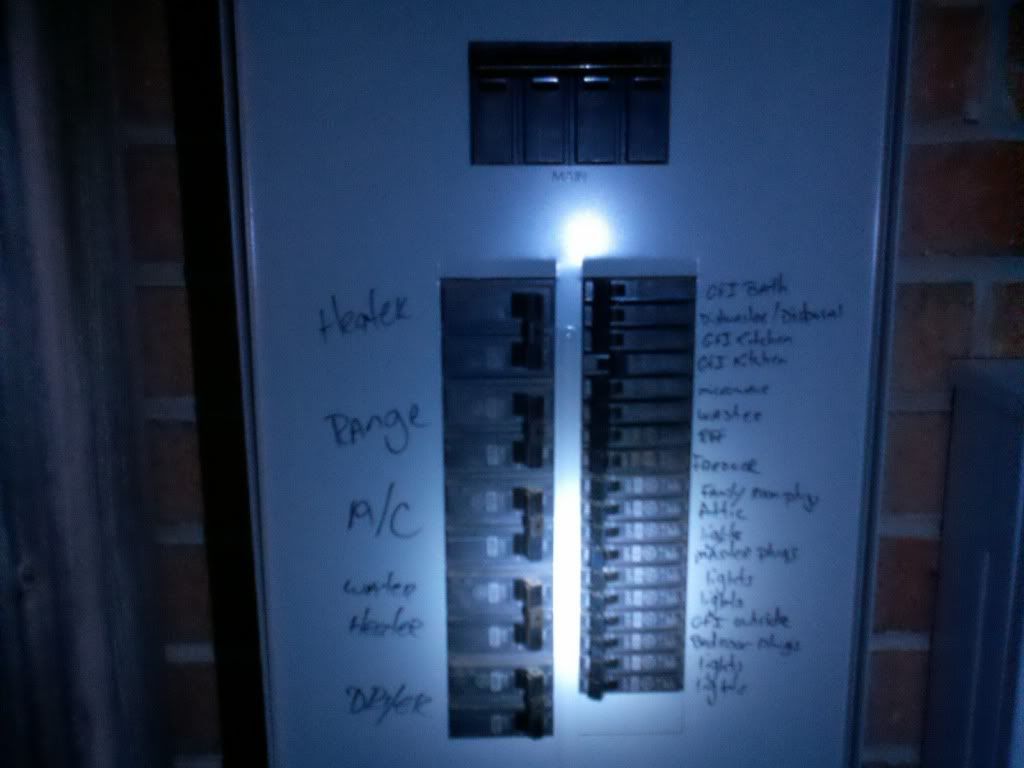 Amps are:
200 main
(Left side 240's)
Heater 60
Range 50
AC 40
Water heater 30
Dryer 30
(Right side 120's)
Everything on the right side is 20 for the first eight breakers from the top, then the remaining ten are 15 amp.
This would allow for one single pole 110 breaker to go to the shop. I would really like to have 240 to run a welder I have.
My first question is can I get 240 out of my main panel? In order to get 240, I know I need a double pole breaker. If there isn't room in my main box, what do I do? would that require adding a sub panel to the main panel? My thinking is that if I am going to have to hire somebody to do this, I might as well go ahead and do whatever I have to do to get 240 out there.
Second question is this. If I have a service line buried under ground, and running out to the shop it has to come up into the shop. I have a pvc pipe coming up through the footing into the building. Do I have to have a sub panel where the service line comes up into the shop? I'm not sure what the code requires here, but I feel like there should at least be a small box with a single breaker possibly? Or does the line just come up and go directly into the shop's light switch?
You can see what I'm talking about in this diagram. I have one light switch, 5 plugs, and a light box for an overhead light. I want to have everything running off of the light switch, where when I turn the light on, everything comes on. I bought all 20 amp stuff, switches, receptacles, and 12-2 wire. I know it is a bit overkill for general stuff, but I figured it couldn't hurt. I won't be running much but a light and maybe a power tool at any one time. It isn't like I'm going to be running something off of every outlet all at once and lights. This is the way my last shop was wired and it worked fine.