Discussion Starter
·
#1
·
I was growing tired of having like 3 power bars and never knowing which is UPS protected and which is not. (ex: would not want to plug a power hungry device into the UPS protected one)
So... I decided to build my own.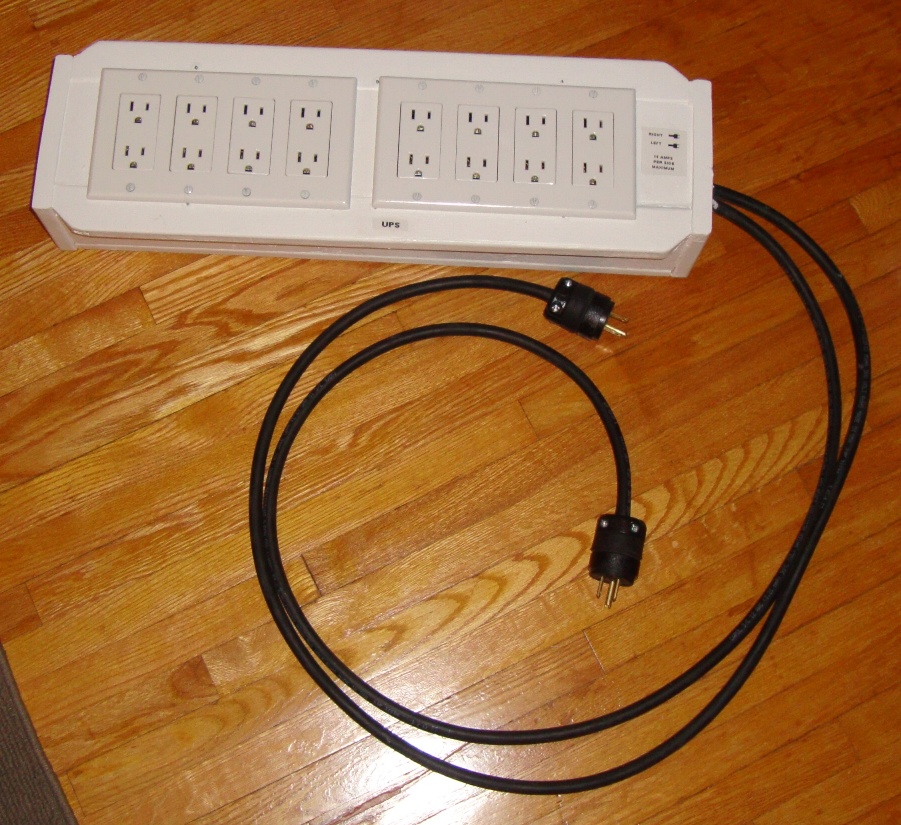 The bank on the left is surge protected only, and the bank on the right is UPS protected. There are two power cords that come out so one plugs into the battery side of the UPS and the other plugs into the surge side. The power cord is 12/2 and all the internal wiring is 14/2. The grounds are combined and both electrical boxes are grounded (metal boxes). Originally I was going to make it so the top plugs are UPS and the bottom ones are surge, but trying to wire that was hell, so I changed my mind. You can only fit so many wire nuts in even a 4 gang box.
This is how my desk looked before: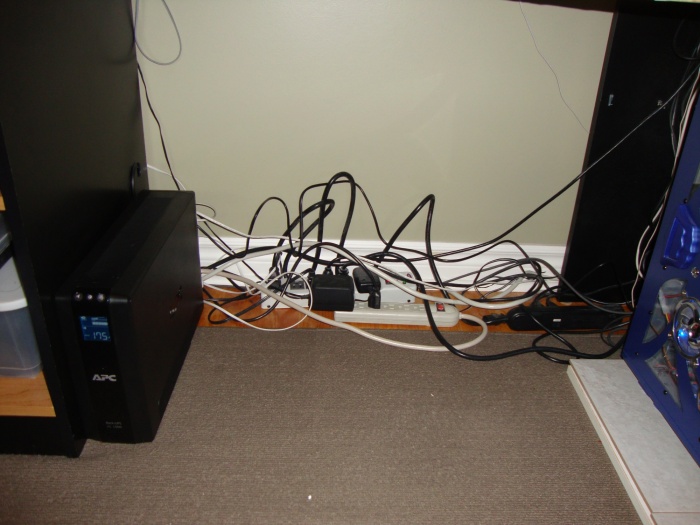 And this is after: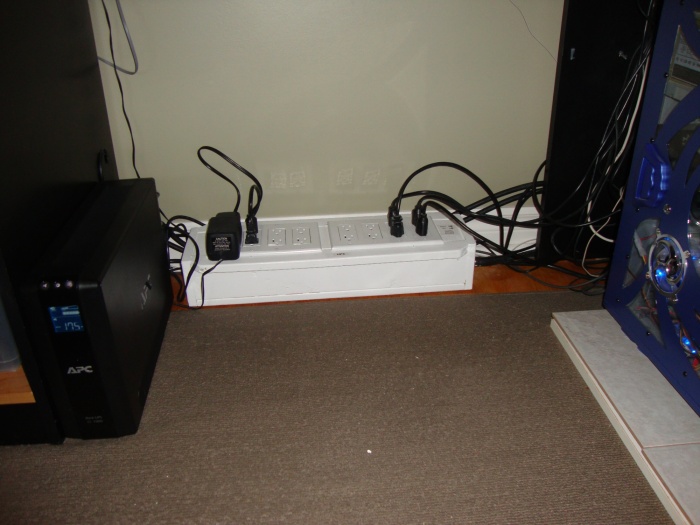 Much much cleaner and robust. I can easily plug/unplug stuff from there without the flimsyness of having a rat's nest of power bars. It is nice and heavy.
It is built from mostly 1x6 and 1x2 planks and sanded, primed and painted. I'm fairly new to wood working and there's some tools I don't have yet such as a table saw which would have made some of the cuts much better. A planer would also have been ideal as this wood was very cupped. It's screwed + glued. I think it turned out half decent. It did take me like a week to make, I'm sure with more practice I'll be able to whip stuff like this up faster. Then again I work full time so it was an hour here and there.