There is a section of my attic that I need to get to in order to do some electrical wiring.
Unfortunately there are three junction boxes with over a dozen wires leading to them and out of them, are sitting right underneath a central AC duct, and there is no room to move in any direction to shift the duct out of the way.
Here are some pictures, there are two ducts that came an air handler about 20 feet away, and then one turns left and one turns right.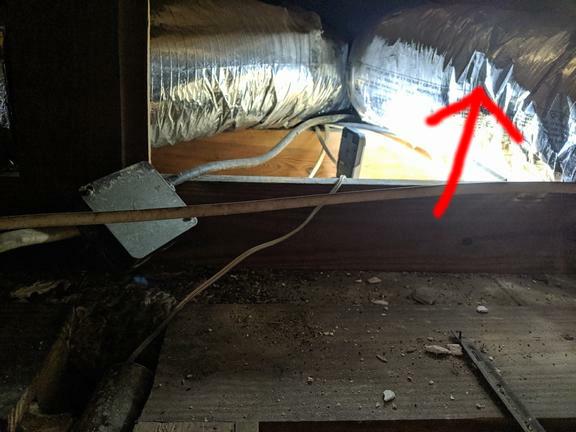 The duct to the right [with the red arrow] is the one that is in my way. I need to access the three junction boxes below it inside the joist bay, and I need to crawl across the space currently occupied by the duct to get to a wall about 4' away.
Following the duct further to the right it is connected to a plunum with a supply vent.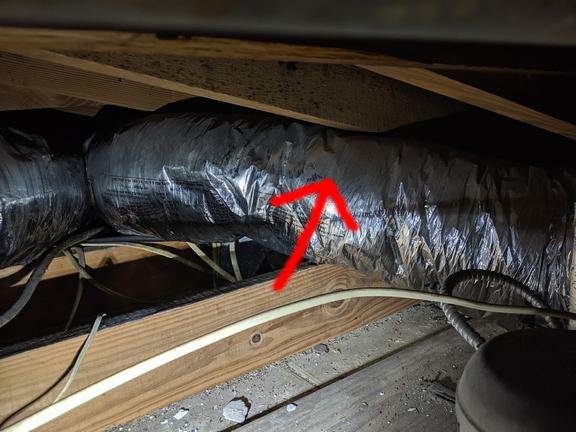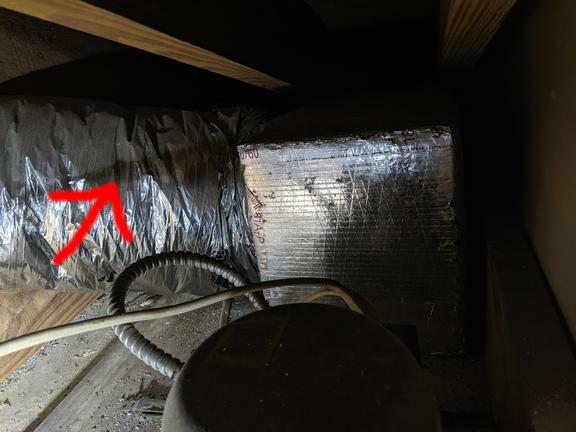 Is there an easy way to disconnect the duct temporarily and push it back 5 or 6 feet to get it out of the way, so I can do what I need to do there, then connect it back later? If so what is the best location to do it? Do I disconnect it where it ties into the plunum? or do I just use a razor blade to cut the actual duct in two then join them back later with some connector?
You might wonder why not just open a hole in the ceiling directly below that spot so I can work on whatever I need to from below? This is because the spot is in a kitchen and directly below are tall wood cabinets that runs from the floor to about 4" below the ceiling.