Discussion Starter
·
#1
·
I hired a fence company to install a new wood gate.
When they are done I noticed the filler picket on the left side had to be cut unevenly to close the gap. At first I thought may be the post was not plumb, but I measured it and it was plumb.
I outlined the piece in red below. That piece is 1-3/4" at the top, and 5/8" at the bottom, so it's quite noticeable.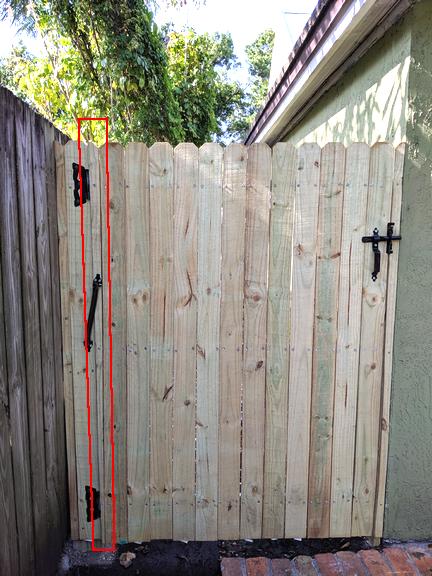 When I stepped back and looked at the whole thing, I think the problem is the pickets are crooked. At first I was not going to worry about it, but every time I walked by it's jumping out at me LOL.
Am I being too picky or should I get it fixed?