Discussion Starter
·
#1
·
OK I may sound a little postal please bear with me. :vs_mad:
I have been with Comcast for a number of years, both internet and cable TV service. For some reason three weeks ago something happened to the cable TV service. If I turned on the TV I can watch whatever channel that comes up all day long but if I try to change channels it will refuse with a "unable to connect to internet error" but my internet has no issue, working fine with no interruption. Called customer service and they said to check all connections and did a system refresh. After that they said the signal has noise which means it's either the cable X1 boxes or the wiring. They suggested that I upgrade my boxes at a store. So the next day I removed the two TV boxes, went to the stores and switched to two new boxes (identical boxes by the way so no "upgrade"). Went home and activated the boxes and everything worked fine, for about 48 hours then the issue returned.
Called customer service again they did another refresh and asked me to check my cables and connections being tight. Then said they will have a tech come to visit. I scheduled a visit last week, on Thursday between 12 to 2pm and no one showed. I went back to work. I called that evening to customer service again and asked why no one showed, they said they do show an appointment but no notes and all they could do is to reschedule. So rescheduled to Monday 10-12, I asked them to have the tech call me 30 minutes prior to coming out so I can come back the meet him. Monday no showed again and at 3pm I got a call saying "I am here no one is home" I said I am 20 minutes away but I thought you would call me before coming over so I can meet you...he left. So two missed appointments.
So yesterday I decided to do some digging myself. I swapped the cables around, had the one going to the cable modem (which works because I have no issue with the internet) go to the X1 boxes, and tried different combinations and doesn't matter, I have the issues on the TV changing channels.
I then looked at the lines outside, making sure nothing was nicked by a lawn mower, all looks good until I traced it to a green box in the back alley. In that green box there is only ONE cable connected (guess I am the only one haven't cut the cord) and there are like 5-6 other cables disconnected.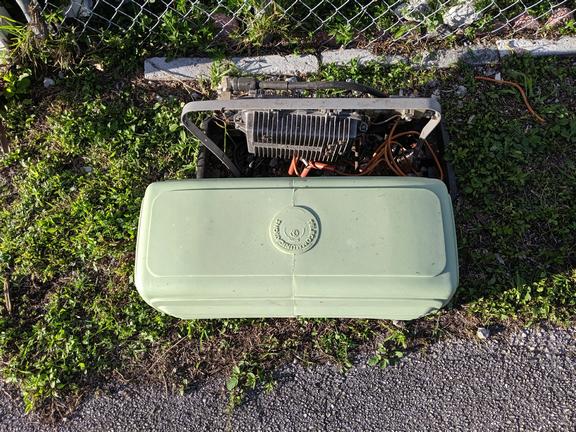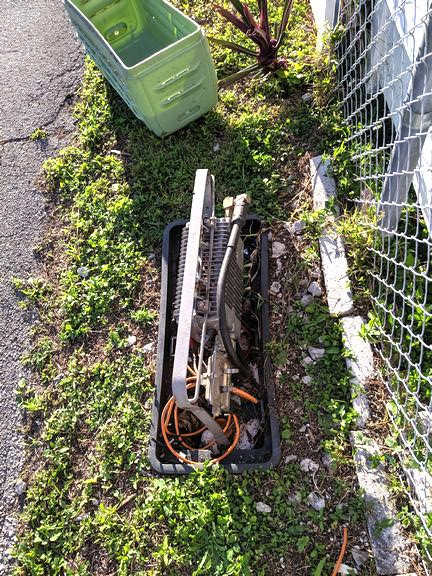 Upon close examination, the single connected cable has been pinched badly. May be a car bumped into it or whatever.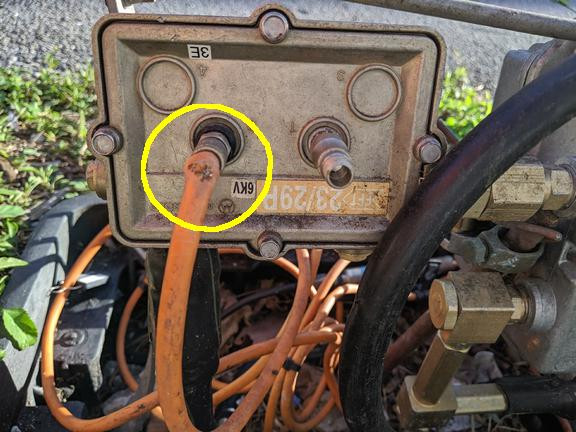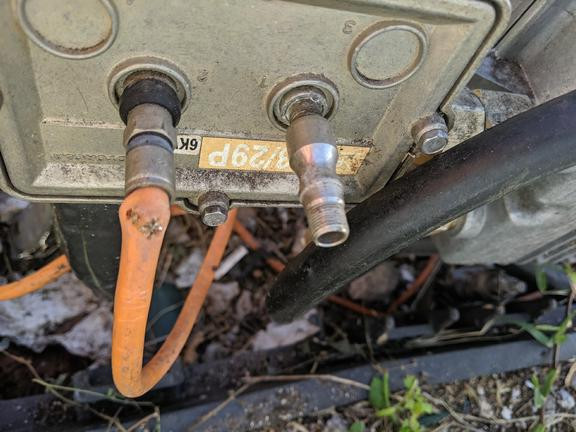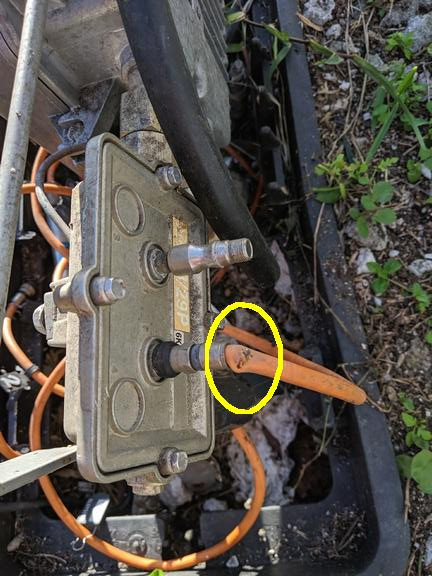 In order to make sure this is the cable feeding my home, I disconnected it and my TV and internet service was interrupted.
Next, I twisted and bent the cable where it pinched in the opposite direction and it seems to intermittently made things better. But a few hours later it went bad again.
I am reasonably sure this is the real issue here. So I called Comcast and said hey I think I identified the issue can you send someone out to remake the connection, I don't need to be home and you can come whenever. They said no, I have to be home, and they have to schedule it. I told them they already missed two appointments and I actually took time off work to wait for them only to be no showed. They wouldn't fix the cable unless I schedule a tech appointment and wait at home.
So my question is, I think this orange color cable is just a regular coaxial cable may be RG59, RG6 right? I haven't worked with these outdoor buried cables but I do have the tools to strip and crimp regular inside coaxial connectors. I know this is Comcast's equipment and technically I am not supposed to do anything to it but I am sick of waiting for them and it should only take me 3 minutes to fix this myself. Is there any reason I cannot just cut this off behind the pinched cable, strip and crimp it with a regular RG6 connector myself?