Discussion Starter
·
#1
·
I have a central AC unit with a 3/4" PVC condensation line that runs to the outside. I usually pour some bleach down every 30 days or so from the cap on the left side. But that only cleans the vertical pipe and downstream.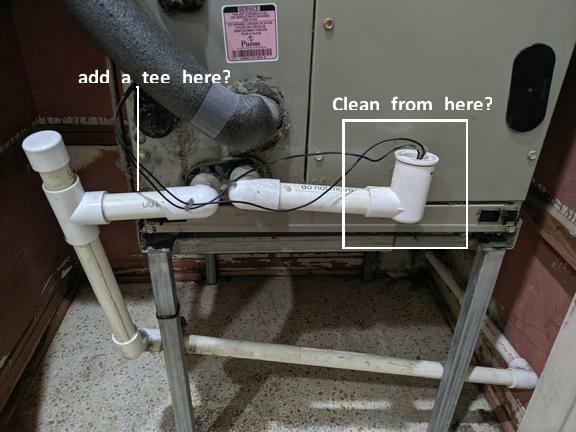 Last month the line was clogged on the short horizontal pipe, slim buildup in that pipe that required me to take the tee and 90 elbow apart.
I was wondering, is there a better way to clean that horizontal pipe? Should I cut that pipe and insert and TEE and pour bleach down that horizontal pipe instead?
What if I go to the right and remove the float switch and pour bleach down that elbow, will that run to the left side pipe or is that a bad idea?