Discussion Starter
·
#1
·
I was replacing a ceiling fan...and ran into a surprise.
After removing the original fan, I saw a shallow pancake fan rated box. Initially I assumed this box must have been fastened to the bottom of a ceiling joist, but I removed the box to check, and what I saw was a 1x3 strip.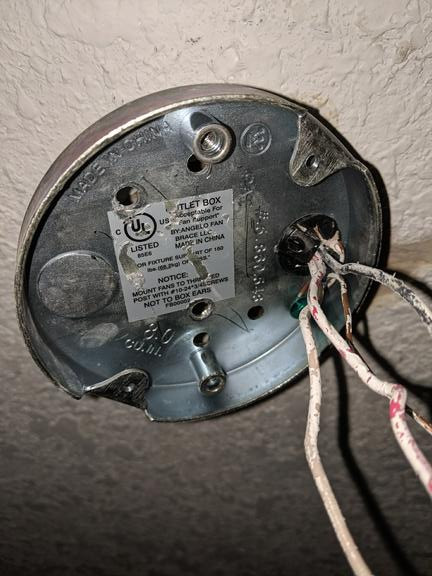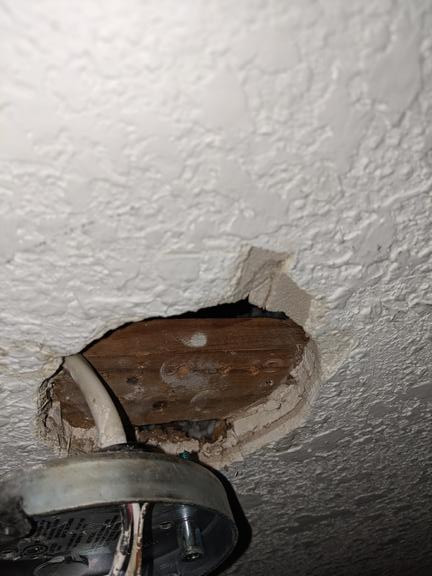 The roof trusses are spaced at 24 inches. The 1x3 ceiling strips, spaced at 16" are mounted under the 2X joists, perpendicular to the joists. Below that is a layer of rock lath about 1" thick.
The fan has been there for ages (from what the previous owner told me), and the new fan is about 28 pounds. I am trying to decide whether I can rely on this 1x3 to support the fan, it's not to code I know, the alternative is to cut a new hole where the ceiling strip isn't, reach up with my arm to clear off the blown insulation, then use a 24" ceiling fan brace kit.