Discussion Starter
·
#1
·
Thanks for taking some time to read my post as I am new around here but not new to forums in general. I feel right now I need to gather as much info as possible for my situation as I have been blown off by 3 separate GC's in my area who pulled a no show on me. I bought a house recently which has a three car garage, the third car garage side was sealed off and made into an extra room. I knew upon purchasing the house that room was going to get opened back up for my TOYS. We ripped down majority of what the previous owners did but there is a wall that runs almost the span of the garage and if I can open it up it would make things so much nicer and easier for me.
I tore down the sheet rock on one side of the wall and towards the front of the wall it is def load bearing. The only thing I am not understanding is the rest of the wall. From front to back it does not sit flush against the beam above, the framing is all single 2x6's. Where the compression post is that runs down to the cement floor is where the 2 main support beams meet in the attic for the bathroom and bedroom on the front side of the house. I know this has to stay by all means but what about the rest of the wall? Pics are below.
Here is the wall running from the front of the garage to the back, you can see the compression set-up at the front.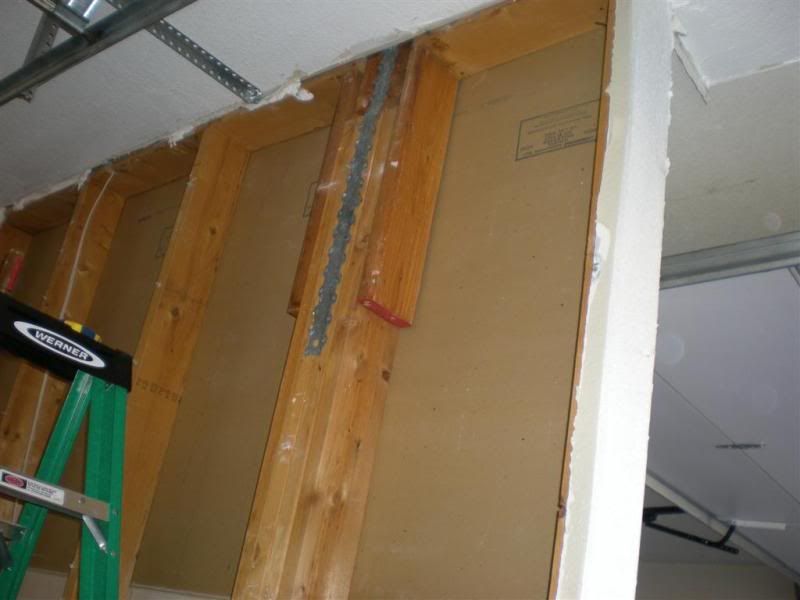 Rest of the wall framing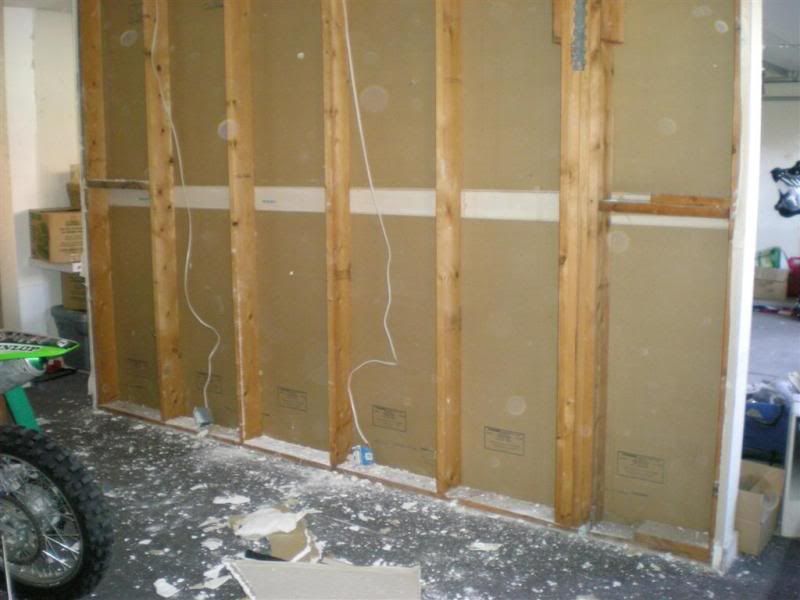 This is where the two beams meet in the attic and where the load is being distributed down to the floor at the front of the wall I am trying to remove.
From the 2 car garage side looking towards the third car. You can see the beam that spans the whole two car length.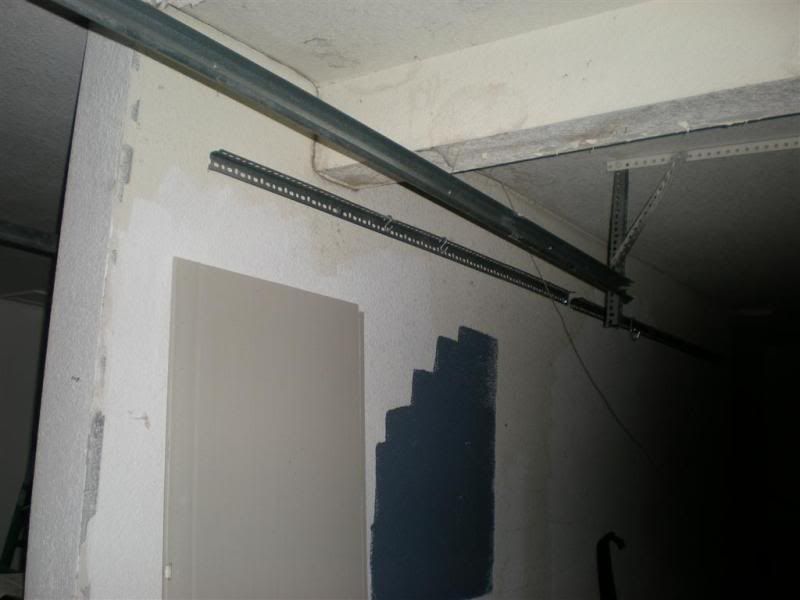 If anyone can proved insight that would truly awesome and I keep getting blown off by local people here in town. Not sure what the deal is but who knows. Also I should mention all the joists in the attic run parallel to the wall in question so I am hoping only the front area is the load bearing and the rest of the wall was just a partition. More pics available if needed!!