Discussion Starter
·
#1
·
A house I'm looking at was built in 1905 and currently has no heating except for a 50+ year old gas furnace in the living room floor (see picture below -- the two doors in the picture lead into two small bedrooms). I guess they must have slept with the bedroom doors open and just heated the whole house, but it seems like such a waste. This room is also open to the kitchen.
Most importantly, this house has
very high ceilings
! It also has one (or more) ceiling fans in each room, which is unusual for this area (it never gets over 70 degrees here, and even then it's too windy to really be warm -- we're on the north coast of CA in a foggy, rainy zone). I'm guessing the many ceiling fans are to push the heat back down because of the ceilings being so high? Right...? Definitely not for AC purposes!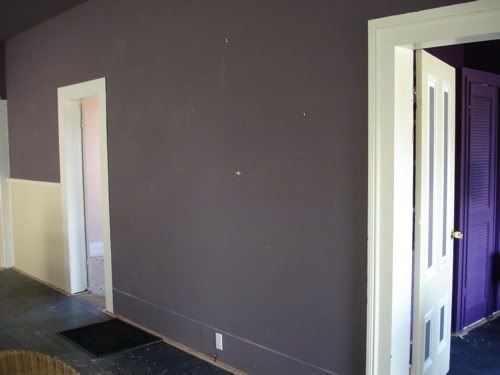 I'm on a tight budget right now, so does anyone have suggestions (maybe even just temporary?) for good wall/floor/space heaters?
I like the look of these "retro" radiators, but Amazon reviews say they catch on fire:
DeLonghi retro radiator
So...I guess matching the look of the old house may be out of the question... Any suggestions for other good heaters, permanent or portable? Thanks!