·
I love my new front yard!
1st off let me say I love birds & have a pet bird in my home & have had birds for many many years.
But the ones around my house are driving me nuts.
I've got them in my attic & on the phone lines above where I park my car & they crap on it everyday! :furious:
There are around 5 pigeons that seem to find this place outside my bedroom window to be their home mostly around dusk & into the morning.
I suppose it keeps them out of the wind & dry when it rains.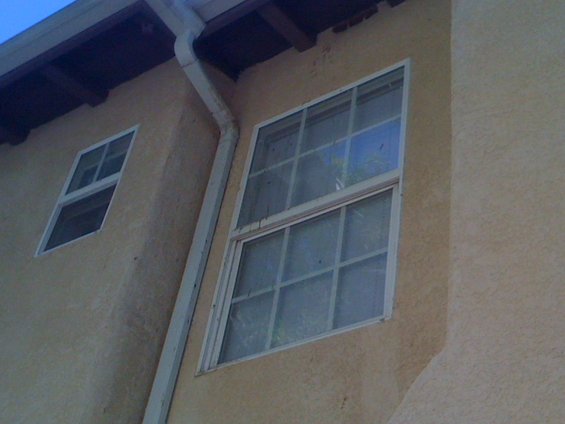 But they make noise & poop all over the walls & what ever is below them. :furious:
I've seen this Bird-B-Gone stuff & am about to get some of it.
http://www.birdbgone.com/products/bird-spikes/?gclid=CNz54-fDk6kCFQoObAod00GMeQ
But what other options might I have?
These are on the top of a 2 story house.
& as you can see from the picture, my Bedroom window seems to be my only access to this.
Because I've not bought a 25 foot ladder yet. ( It is on my list though. )
So no matter what I try to put there is going to be a slight challenge.