Discussion Starter
·
#1
·
Hello All,
I plan on moving my fishtanks down into my unfinished basement where I am also building a 1000 gal above ground pond. 75% of the basement is below ground and average winter air temps down there are 55 degrees.
I need to keep the tanks/pond at 75-80 degrees. To keep the tank heaters from running non stop I wanted to add a radiator to this 12X 20 room in the basement.
I know an electric baseboard would be easiest, but the electric cost worries me.
I had two ideas:
1. just add a radiator to the system and hope the heating is improved.
2. add a radiator, zone valve and new t-stat in the basement.
This picture shows how my sytem is currently. Gas fired furnace, circulator pump with 1 1" loop around the perimiter of the basement with "t's" going to the first floor radiators.
As a side note, there are some T's on the main line where I want the radiators that are just capped off.
Green lines are the existing radiators, red line is the radiator I would like to "T in"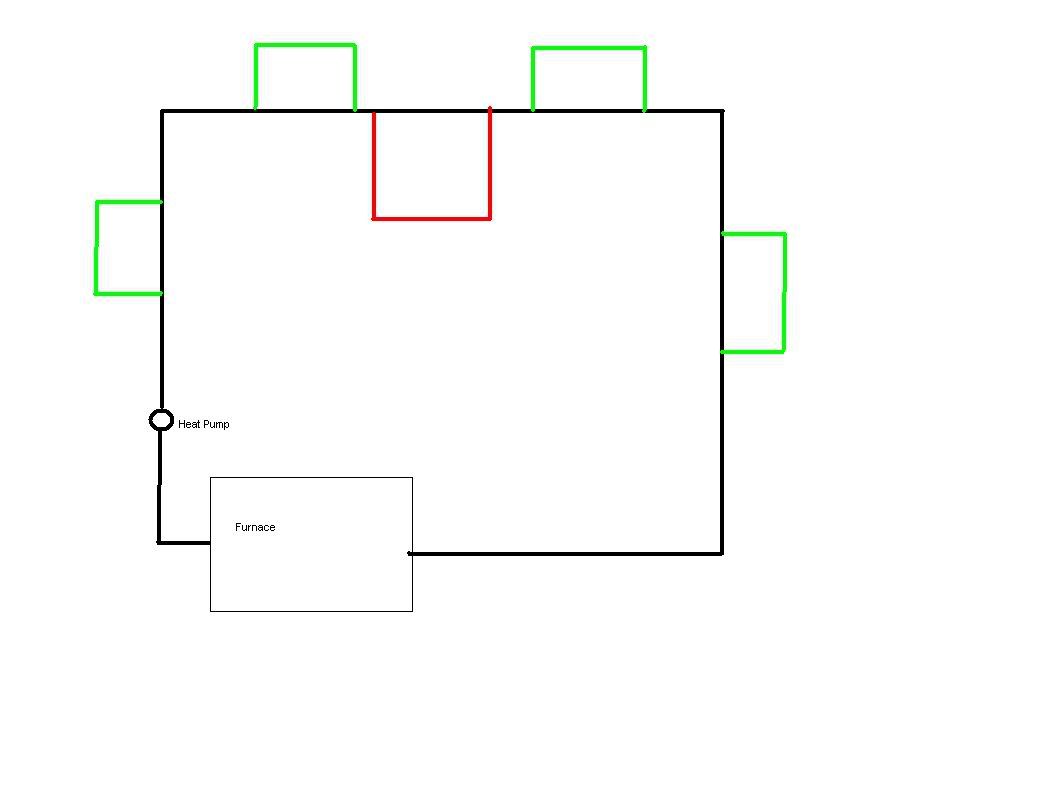 Thanks!!