I forgot to say, we are in North Texas, not far east of DFW. We live in the county, so no permits or fees.
This is the current as built layout.
This is the proposed addition. The blue line is the current exterior wall. You can see the red lines showing the new 4th bed room and kitchen walls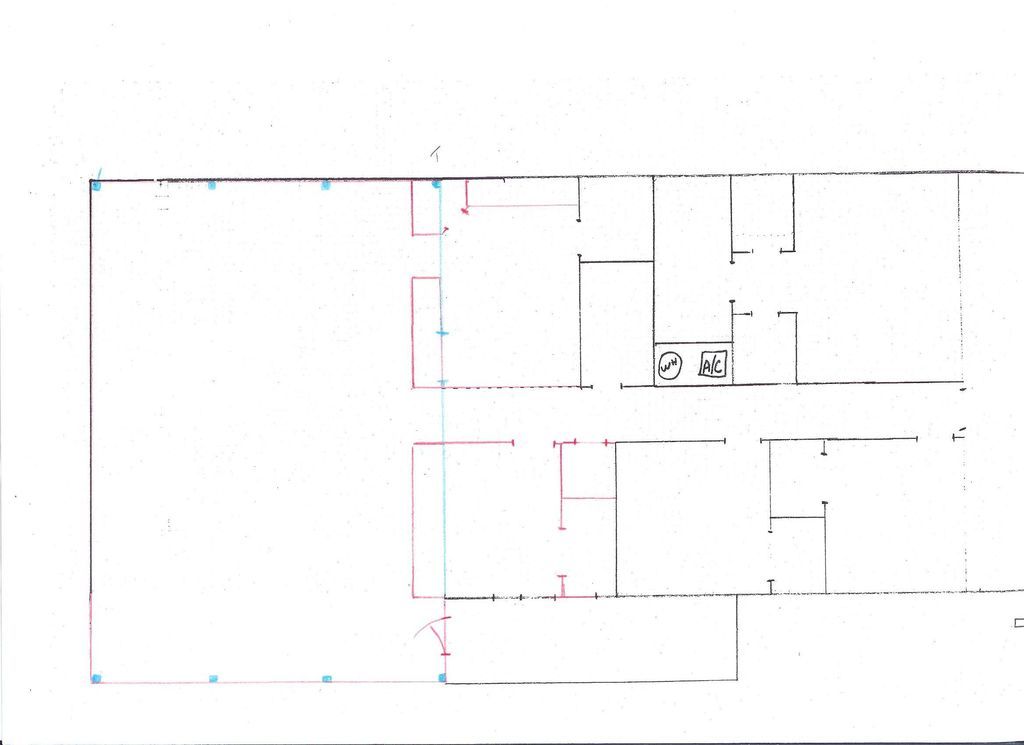 This is what we currently have in mind for layout.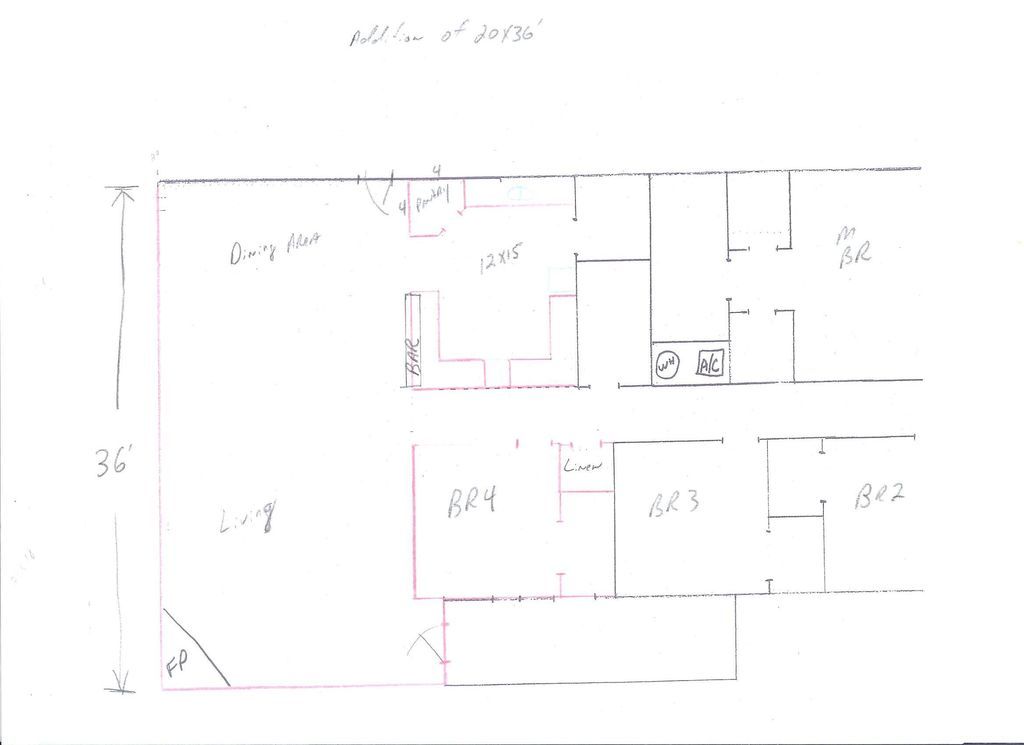 I will be glad to answer any questions I can, and would very much appreciate thoughts and comments on this.