Discussion Starter
·
#1
·
OK so Florida Power and Light came through and put up new power lines.
The old power lines were about 5' outside of the property line and are round wood poles and all the lines (Comcast cable, AT&T, FPL etc...)
Now they came and used a giant machine and dug a big hole at the property line (5' back from where it used to be) and put in a much taller concrete pole.
A week later big trucks came and moved the power lines to the higher pole.
I guess cable TV, AT&T etc...will eventually move theirs to the new poles and the old poles will be cut down.
Meanwhile, when they put up the new poles, and lines come very close to my palm tree that was a good 10' away from the old lines, and now I can see the new lines will be touching the palm as it gets taller, and with the hurricanes we get who knows.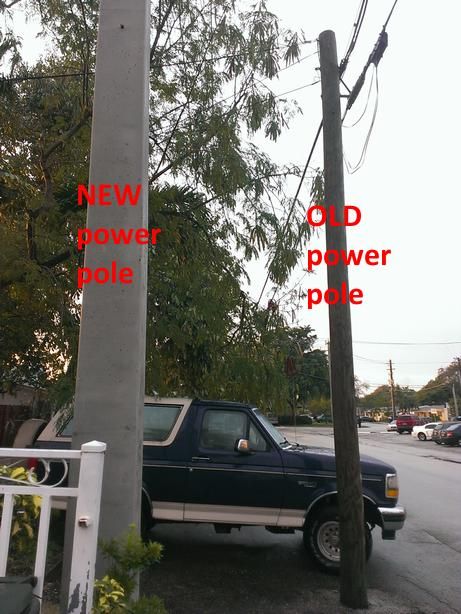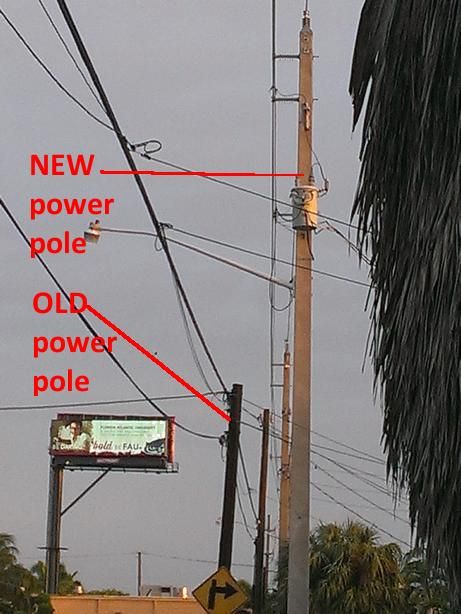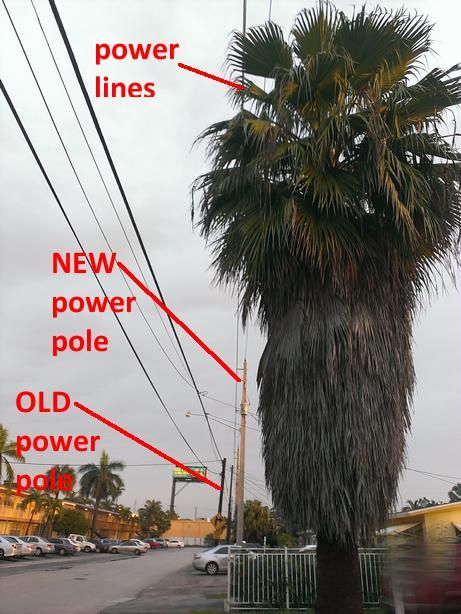 Unlike other trees, palms can't be cut, truncated in a traditional sense.
I called FPL and asked if they could come and "whack" off the palm fronds close to the lines since it was them who created this situation. They said no. Now I have to pay every few months for some landscape company to come with a bucket truck to trim fronds and pray that they won't hurt themselves when the fronds accidentally fall on a line and snap something?