Discussion Starter
·
#1
·
We bought our 'fixer upper' house in 2000....one of the first things we did was gut the kitchen and remodel it. Which included me redoing all the plumbing in the crawl space. The 50 year old house had already be repiped with copper...but as with most of those jobs, the pipes were just pushed up through the floor instead of put in the walls.
At the time I thought I was a pretty good pipe sweater...hey....if they didn't leak...I must be pretty good.....
Yea....right.....
I've learned a lot since then.....like how important it is to debur the inside (cuts down the noise)....and getting them clean.
Well...as part of my 2-story addition, I moved the water heater from the front of the house to the rear...and recycled the 3/4" copper pipe....most of it was M so it was too good to not reuse....
Tonight was was cleaning up some of those pieces to reuse....I prefer to just un-sweat a connect and take it off...clean up the end and it's ready to sweat onto a new fitting.....
Well....it would seem that some of my "didn't leak" connections were borderline at best....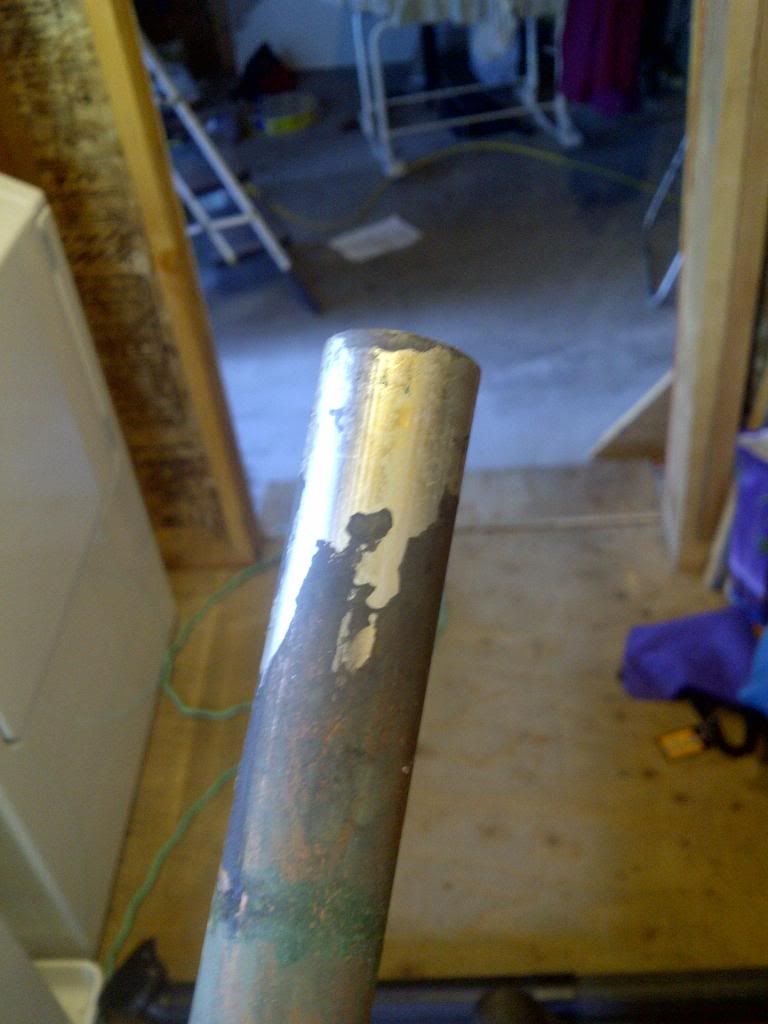 When you have a perfectly sweated joint....this is how it looks internally....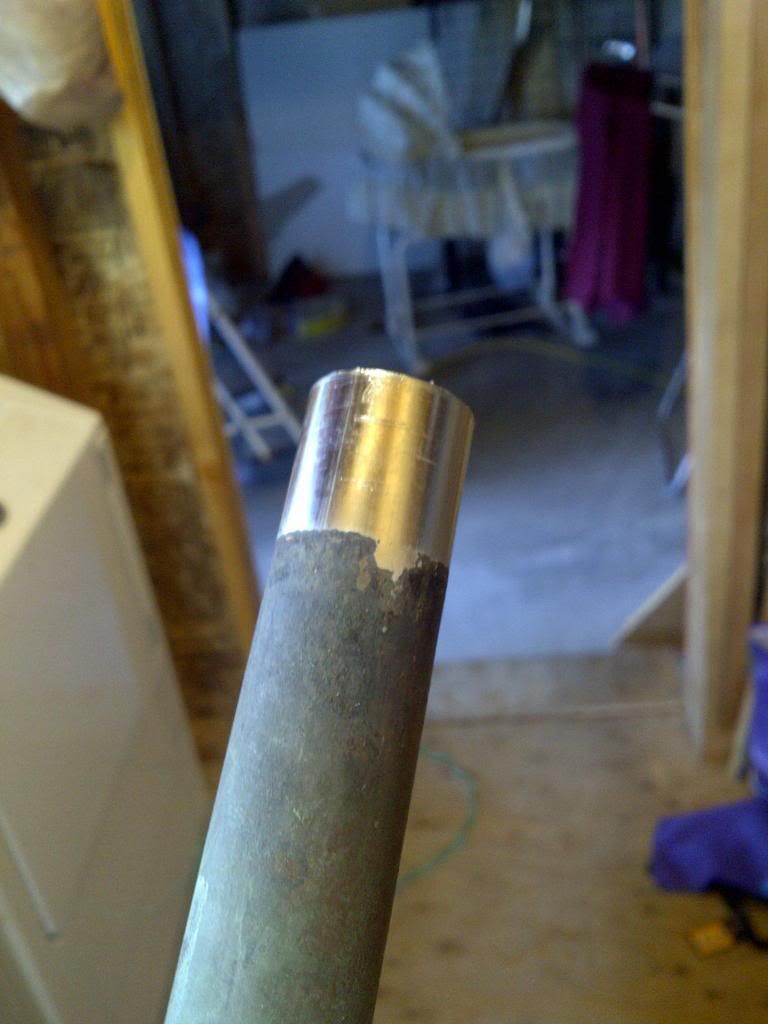 As you can see in the 1st 2 pics, I had voids where there was no solder....if they had been a bit larger...I think I would have had leaks. It basically proves that I did a poor job of cleaning...
Additionally, none of the insides of the pipes were debured....they all had rolled up edges from the pipe cutter. If you hear the water running in your house...it's most likely because the pipes were not debured.
I had one plumber tell me that deburing also reduces the chance of a pinhole leak later on. Something about the turbulance at the edge causes erosion at the joint.
So I humbly submit myself to the plumbing Gods for forgivness of my sloppy ways...