Discussion Starter
·
#1
·
I have an unfinished walk-in attic off an upstairs bonus room. There is currently one light fixture on the wall as soon as you walk in the attic. The space is decent sized so by the time you get to the other end of the space where the heat pump is, you can hardly see anything. I'd like to add another light fixture at the other end of the attic. The light is controlled by a switch directly below the fixture.
While investigating this, I noticed something interesting with the wiring and wasn't sure if this is how it is normally done. I took some pictures to illustrate since I have trouble explaining myself sometimes.
There is only one 15A circuit for the whole upstairs (lighting and receptacles) so at one of the receptacles, there are 2 14/2 cables coming out of the box. One runs to the doorbell transformer, the other to the switch for the light fixture.
There are 2 14/2 cables coming out of the switch box. One runs to the receptacle, and one continues on, I'm assuming to more receptacles around the corner.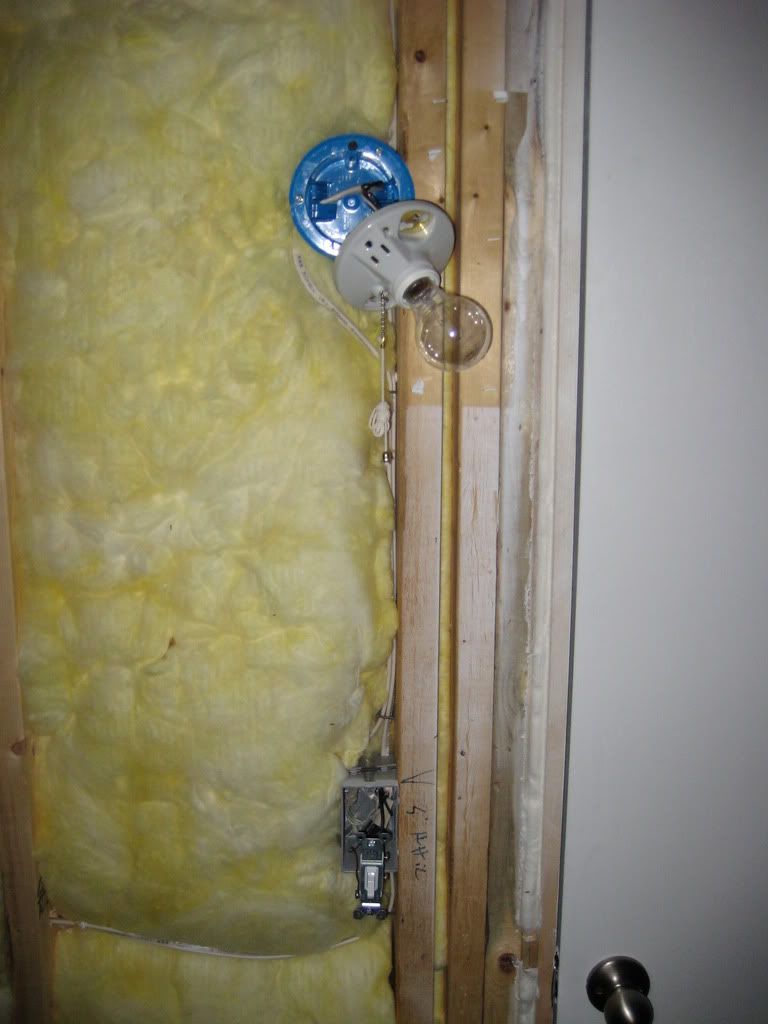 The line from the switch to the light fixture is terminated like this:
Here is a close-up of how the switch is wired:
2 questions:
1: Is this standard/acceptable wiring?
2: How do I hook up another fixture to the existing fixture so they are both turned on by the switch? I'm assuming (sorry) I run 14/2 from this box to the new box, but I'm not sure which wires to connect to which terminal.
Thanks,
Mike