Discussion Starter
·
#1
·
I had a short, caused by my being galactically stupid stupid stupid, well at least I am still alive.
I thought I had the panel turned off. Well I did. I then turned it back on for a second to open the garage door, then a phone call distracted me, and I forgot to turn it back off, and I proceeded to do stuff as if power was off!!!
I was in the middle of doing some major reorganization and rewiring in this 200A Siemens subpanel. I have added a new 3/4" EMT conduit connection at the bottom of this panel and I was pulling some new THHN conductors from a junction box into the panel. Some bare copper ground conductors got in the way, and I wasn't paying attention as I pulled the new conductors in, they shifted the positions of the bare ground copper conductors and they made contact with the metal bus at the bottom. A loud pop and everything on this side of the house connected to this subpanel went off.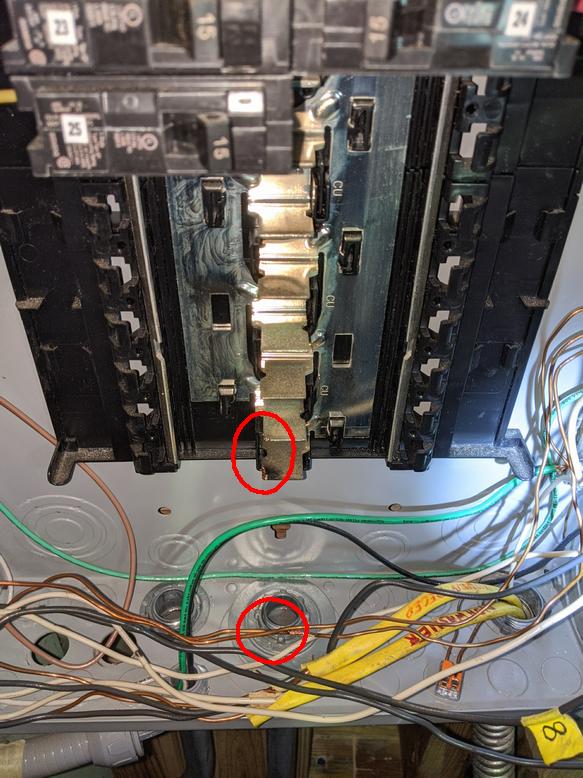 Here you can see a close up where the bare ground conductors (two of them made contact).
Here you can see the lowest part of the bus where there is a metal burnt mark.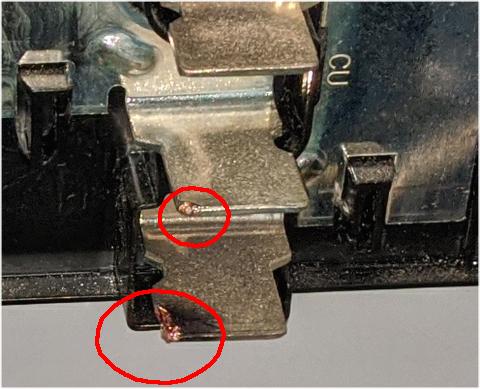 Yes I know the wires were all messy and should be neatly tucked away, but they were this way because I untangled them to replace them.
It was scary as it was pretty loud and some sparks.
So now the lower two fins of the bus, they are now damaged? Is it damaged serious enough to cause problems if I ever add more breakers to connect to them? I assume you can't replace a section of the bus you must replace the whole thing?