Discussion Starter
·
#1
·
High-performance homes are like an orchestra. You must make certain that all of the energy-saving features are perfectly coordinated for optimal performance. If just one instrument, or feature, is "out of tune," it can disrupt the entire performance. Get some ideas about how your home can work with these 6 high-performing features, then talk to an architect who specializes in green homes. He or she will be the conductor, ensuring that each of the features will perform properly with the other features to give you a better and energy-efficient home.
1. Solar Photovoltaic Panels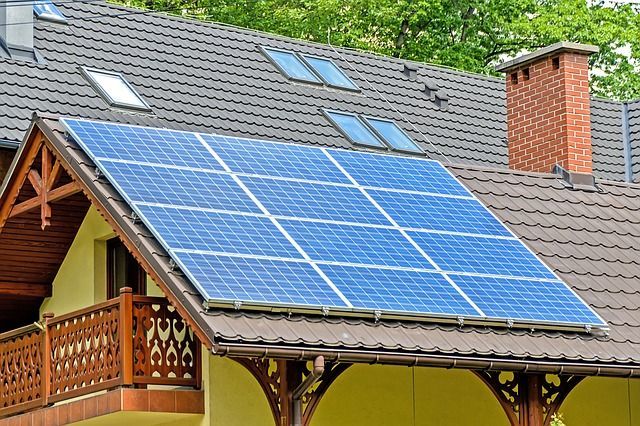 Starting from the very top of the house and working our way down, you will want to build your home so that the longest part of the roof faces south, if at all possible. This will give your solar photovoltaic panels optimum exposure to the sunlight. Obviously, if you already have the property set on a home layout and aren't able to orient the home in this way, you will have to work the solar panels differently. This is where your green home specialist will help a great deal.
2. Rain Harvesting Roof
Sure
architectural shingles
will look nice to cover the top of your house but, if you're looking to harvest rainwater then galvanized metal roof is the ideal go to. Standing seam and corrugated are especially good for this function with their natural channels. The rain and melted snow will run right down the channels, into the high-capacity rain gutters and into your collection system. Standing seam and corrugated metal roofs are also great in high winds, withstanding up to 110 to 150 mph.
If you are not planning to go so far as collecting your own water with your green home, solar-reflective roofing shingles are an excellent alternative. They are highly recommended in hot climates where their sun-reflecting capabilities will keep your home cooler during the hottest summers.
3. Dual-pane Windows
Have dual-pane high-performance windows installed. There are many good options on the market. Select windows with glass that has been treated to reflect ultraviolet sunlight and reduces the amount of heat that is transferred into the home. Some of these windows have frames made with reclaimed wood fiber and thermoplastic polymer. They keep out the temperature extremes and you never have to paint the frames.
4. Insulating Concrete Block Wall System
Insulating concrete block
wall system is extremely energy efficient and durable. A combination of concrete, steel reinforcements, foam insulation and a good moisture barrier make them pretty much impenetrable. They provide high resistance to fire, moisture, insects and pests and strong rain and snow storms. These insulated concrete blocks will withstand 250-mph winds! They are one of the most commonly used exterior wall materials in Florida because they can withstand hurricane-force winds. On top of the mentioned benefits, this type of exterior wall system provides great insulation that's sure to cut your energy cost for heating and cooling the interiors of your house.
5. Fiber Cement Sidings
Fiber cement sidings are impervious to moisture, fire-resistant, impact-resistant, insect and pest resistant, do not fade and often have a 50-year warranty. This type of exterior finishing will hold fast in the most extreme weather, keeping that moisture- and weather-tight exterior "envelope" sealed. It is also an excellent exterior for homes in stormy areas due to its ability to withstand winds up to 200 mph.
Fiber cement sidings will bring a
modern home design
look and a fresh curb appeal to your home exterior too. It comes in a gorgeous wood-look and in a wide variety of colors. They will sure match perfectly with your trim, fascia and soffits.
6. Wood Decking
The last high-performance home feature that you will want to be sure to add for comfort and curb appeal is a
wood decking
. Use a sustainable wood deck material that is made to withstand the harshest weather. Some softwoods are enhanced with environmentally-friendly technology creating modified wood materials that are as durable as hardwoods and are low-maintenance. The wood's rustic appeal will make an attractive house deck that provides a lovely place to sit and entertain guests.