Discussion Starter
·
#1
·
I posted on this issue before but didn't realize the my current subpanel is only 120V. Here is a quick summary of what I'm doing:
I am moving a wall that currently contains an old subpanel. I will put in a new subpanel on the new wall and will run a new feed wire from the main as well as new wires to the first junction boxes downstream (that's a term we use in the water industry, not sure if it translates to electrical industry) of the subpanel.
I've researched subpanel topics on this website and it seems that all of them are 240 volts. My problem is that my current subpanel is only 120 volts and it is fed from a 30 amp breaker in my main. Attached is a picture of my main and the wiring diagram. Is there a way for me to rearrange my breakers so that I can get 240 to my subpanel? If not, does it really matter if my subpanel is only 120? I'm not changing or adding any load - I'm just upgrading the panel and some wires.
Also, I showed what I've changed since taking the picture. I connected two of the breakers together (they weren't when the picture was taken), and I changed the two 50-amp breakers to two 30-amp breakers for my dryer. Not sure why they were 50-amp before.
Thanks!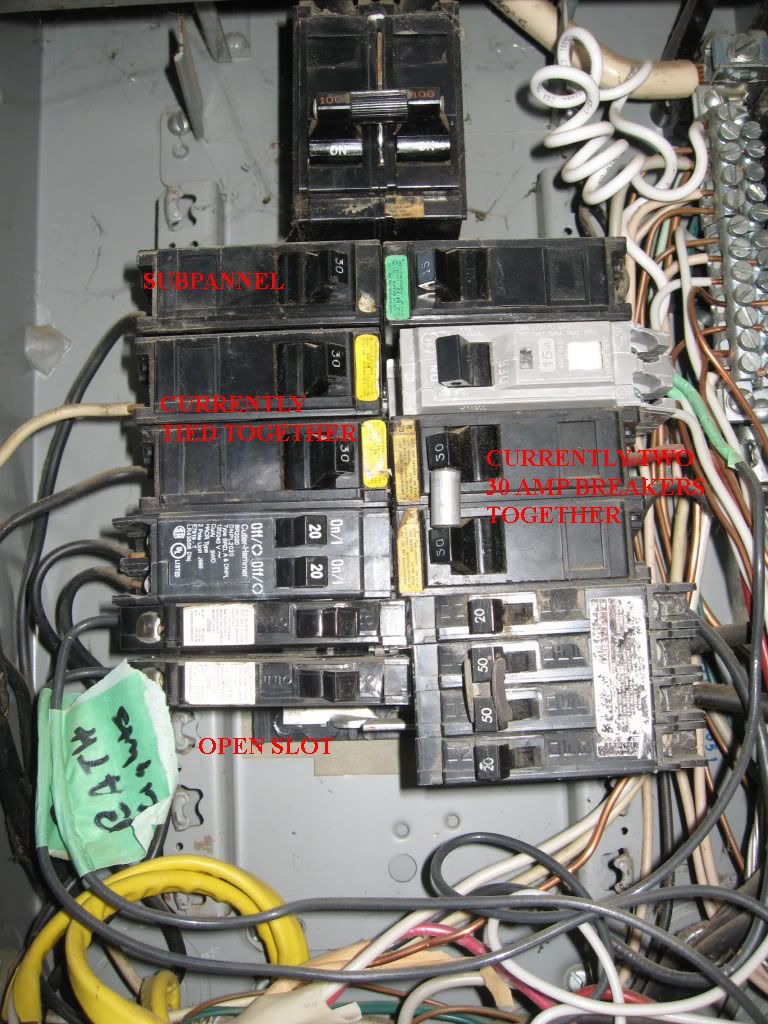 And here is the old subpanel that I am replacing