Quote:
Originally Posted by
Stubbie
Install a separate control circuit that allows you to open the ground or hot wire in your lock circuit from selected hidden locations in the home. Essentially this means you can prevent the shotgun lock circuit from working or allow it to work at your discretion from single or multiple locations. When you leave for work simply push momentary closed hidden button and open the lock circuit You will need a 24 volt transformer low voltage relay or simple direct purpose low voltage coil contacter. When you come home push any momentary button at any hidden or disguised location and the circuit is operational. Unless the intruder knows the purpose of this circuit he can hot wire the key pad to his content and the circuit will not function.

This will cause power loss to the key pad but I believe it will work on the default codes. Or just do away with the key pad and operate the lock on the hidden control circuit.
Stubbie:
If I'm understanding you right, this essentially what you had in mind: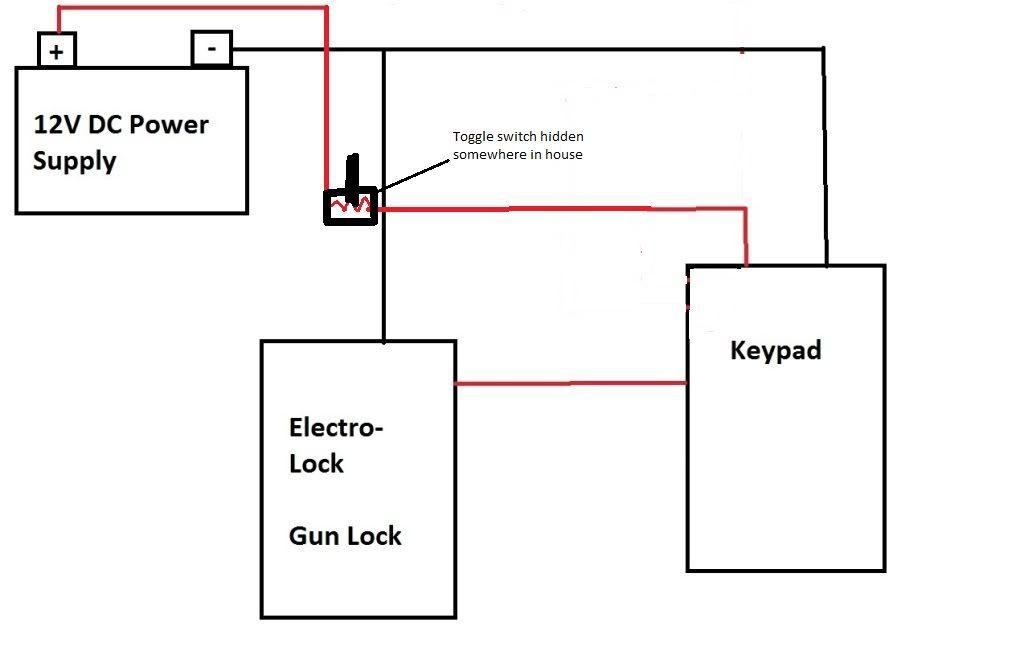 If that's correct, then I like the idea. It'll be easy to throw in and I've got a great spot to conceal it. Won't use it all the time, but if I know I'm going to be gone overnight or the like, I can hit the switch!
Thanks to all for the input and help!