Need some fresh minds to ponder on what to so with the main floor of our House. Trying to avoid moving window but can be done as they are all new and recently installed with all new siding. ( except the dining room window) The dining room window will be replaced with 2 glass screen doors to a Patio that will be added later. Note : All electrical and Plumbing will be ripped out and replaced with new.
Would like to keep bathroom on main floor but not sure on the placement of this. We are looking at removing the wall (not a support wall) between the bedroom and dining room and making this a big kitchen and relocating bedroom where kitchen is now.
The side porch will be removed and door way sealed up. The stair well to basement and the stairs to top floor (under each other) needs to be reversed as we want the stair well to top floor facing the main entrance and the basement entrance next to kitchen/dining room.
Yes there are 2 rooms labels living room, they both have alot of space and both have big windows, one can become the new dining room I guess.
Anyhow here a rough plan of main floor, and pic of the front of house with the big picture windows. Any idea appreciated and no worries about any electrical/plumbing as this is all being torn out and replaced.
Basically the main floor will be gutted leaving only the shell of the house intact.
Thanks for any input
**FYE**
(main floor Rough drawing as it is now)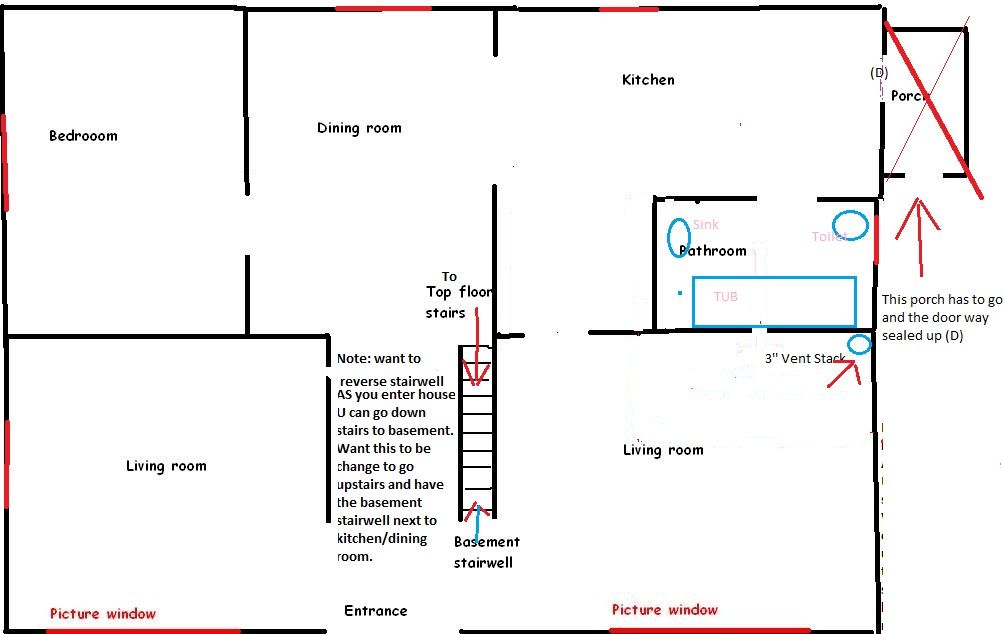 Front View of house with big picture windows: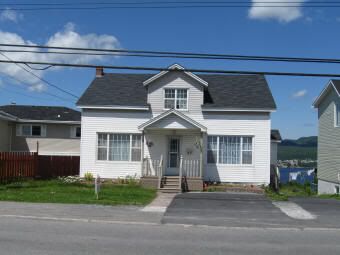 LIving room left side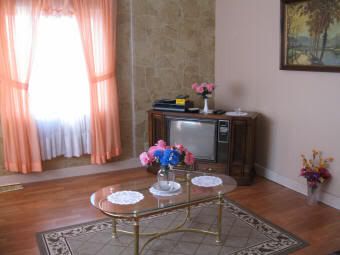 Living room right side :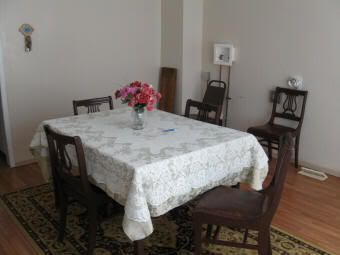 Stairs to top floor :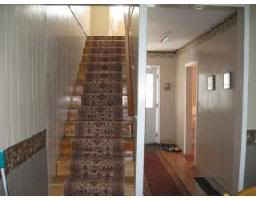 Dining room opposite of Top floor stairwell