Leah asked for pics so I thought I'd oblige - as well as add my humble solution to this encyclopedia we call DIYchatroom.
I decided to change my RO to a circle (round, whathaveyou) as suggested. I did this by finding my radius: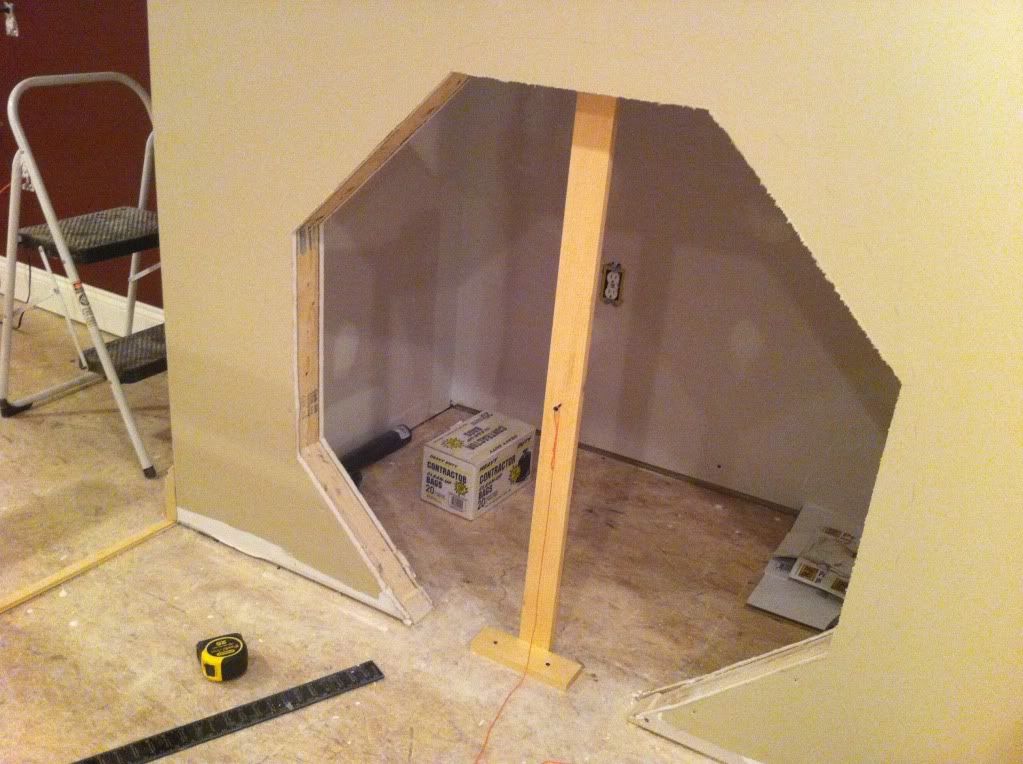 Then cutting out two circles from a sheet of 1/2" MDF: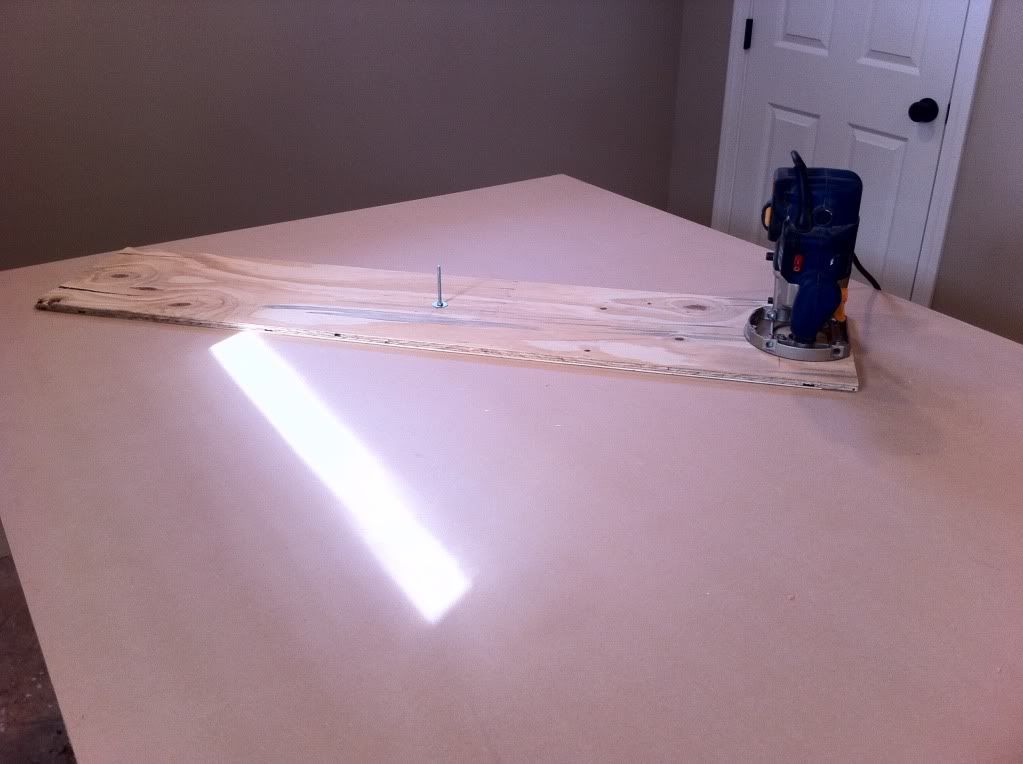 After finding the bottom of the circle, I scribed my octagonal RO onto the milled MDF: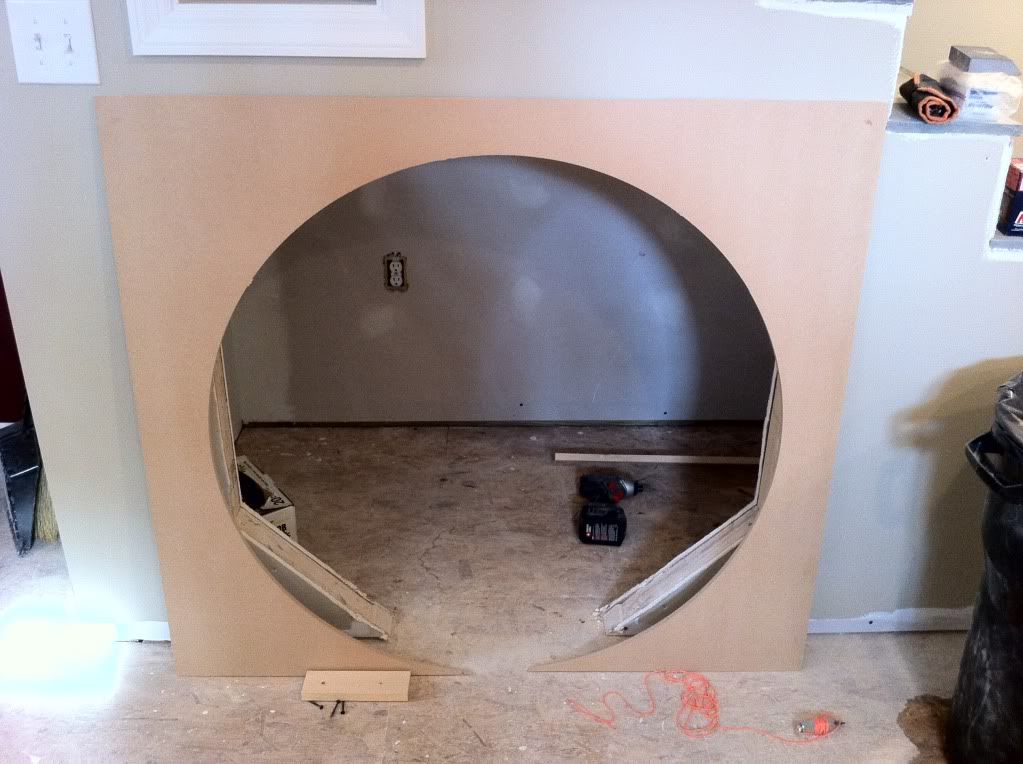 Cut and
carefully
attached new sheething to 1x3 blocks I added to existing octagonal framing. (that wall is 2X3 construction)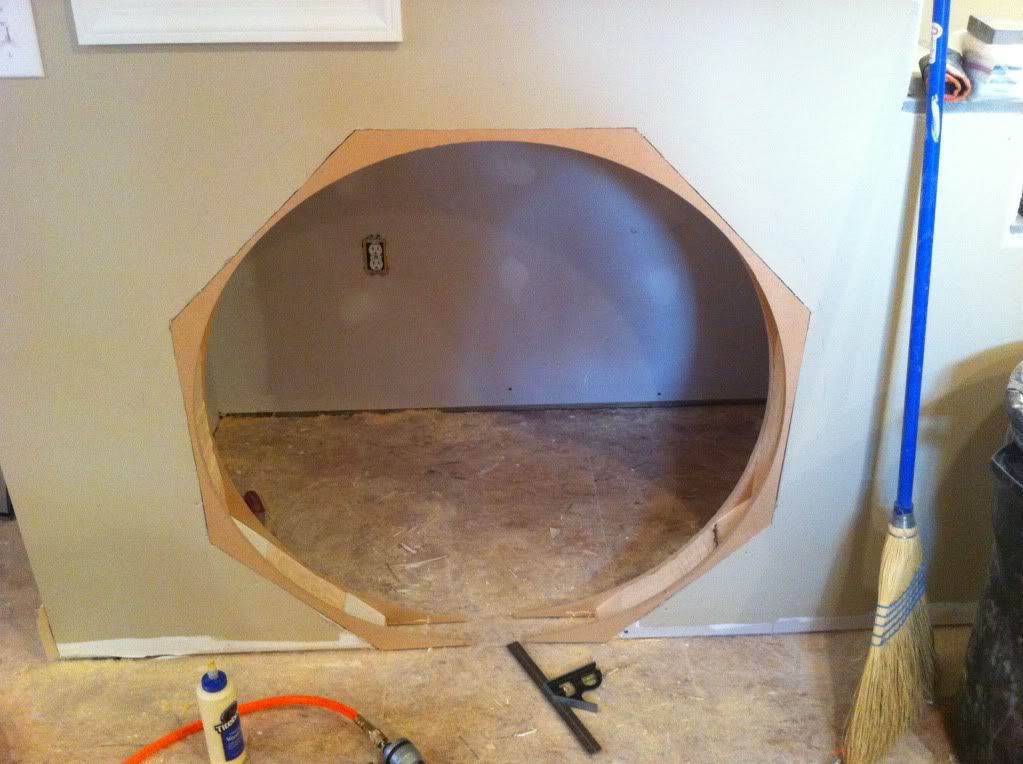 Then I ripped, kerfed, and pre shaped/ pre-bent 1/2" AC ply onto the cutouts I had from the MDF RO: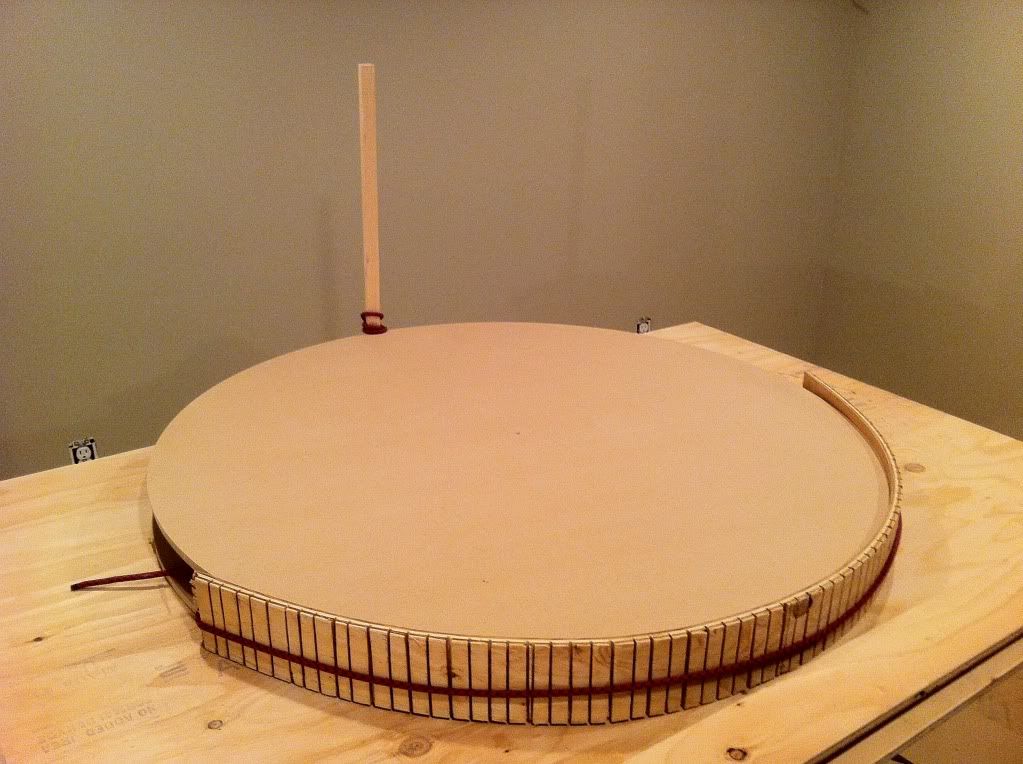 Jamb installed: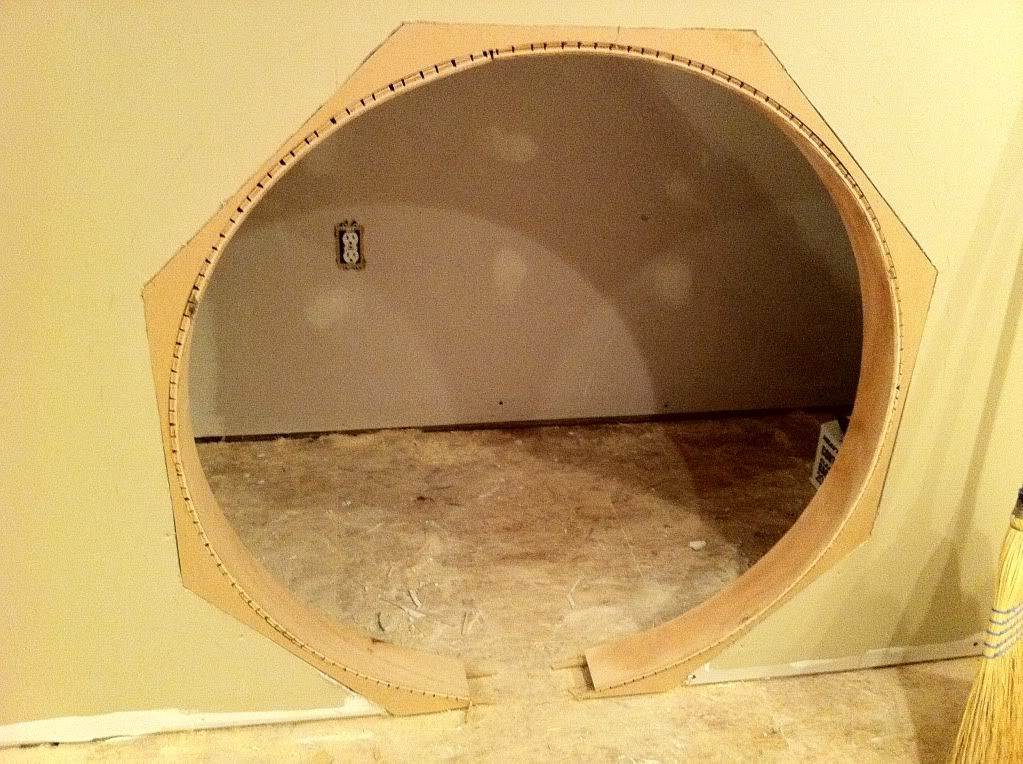 I then cut casing out of 1x12. I came up with the keystone idea as I was milling the curved casing. I like the look and it saved my cutting into another 8' 1x12! I distressed the pine casing and will oil it soon: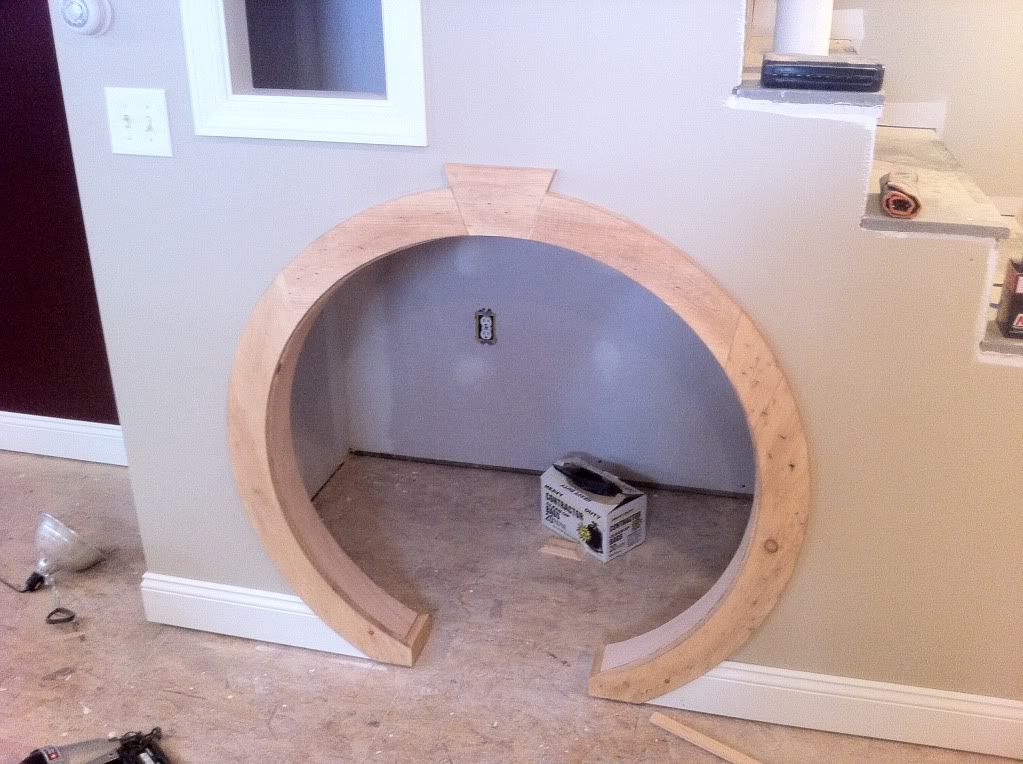 If I had to do it all over again, I'd definitely make my RO circular from the get-go. I'd also bend maple lams the way scmozle described above. I'm not overly thrilled with the side grain of the AC ply that you can see on the reveal. It's only ~3/16", but it's ugly - and in a few spots, the kerfs are barely visable. The maple lams would have looked much better, but for Joe-DIY, I'm happy with it.
I still have to install a stop, build a door (out of 2x6 vmatch), and hinge it w/ strap hinges. I haven't decided on a handle, yet.