I'm having part of my crawl space foundation wall underpinned (in sections) and came up on a weird place.
The previous owner put a bathroom in, and since the sewer main is higher than the basement they had to run everything through a sump pump. The sewer running from the bathroom into the sump passes under/through what used to be the exterior wall of the house (now it is an interior wall as they added on 40 years ago).
This is in the same area I will be underpinning, and eventually running drain tile & pouring a floor. I've seen Holmes and other fix-it shows having to break up concrete to get to PVC pipe, but never learned if putting concrete around PVC is code or not.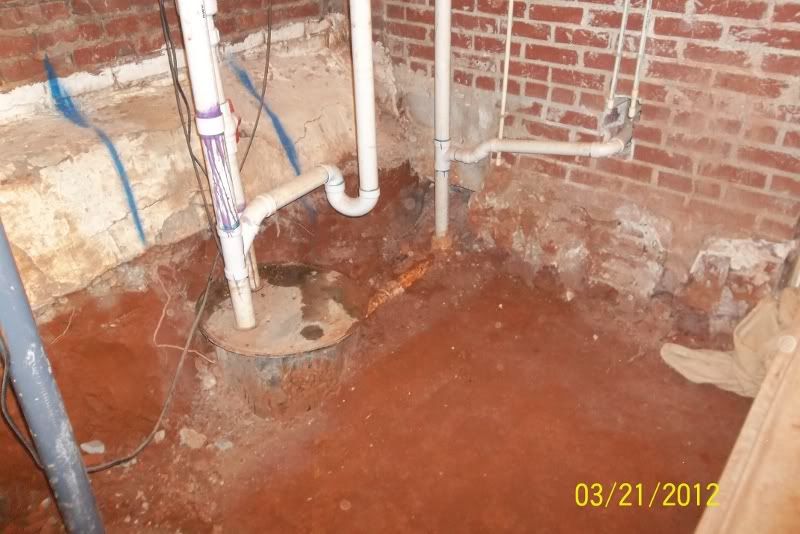 I'd like to get this pocket filled in with concrete, if it makes sense to do so.
Thought about making a form to keep a 6" wide section (1" on each side) around the pipe and then filling that in with gravel and topping with a thin layer of mortar. It just feels wrong to cover up pvc pipe especially joints in concrete.
Any plumbers here familiar with code about pvc & concrete -- or best practice?
(FYI I am doing most of the work myself but hired a structural engineer to plan everything, and a contractor is either here doing work or coming to check on each underpin footing & form before we pour. I do have a message out to them but wanted to check in and get second opinions about the PVC/Concrete issue)